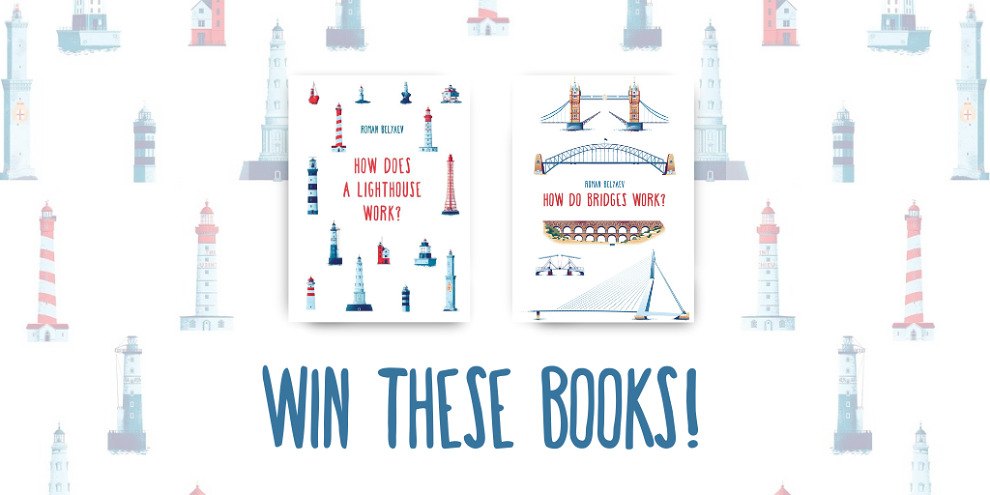 To celebrate the release of HOW DO BRIDGES WORK?, the follow-up to the award winning HOW DOES A LIGHTHOUSE WORK?, we're giving away a set of both books!
As well as gorgeous illustrations by Roman Belyaev, the books show STEM and engineering at work in the real world and are full of fascinating insights into how bridges and lighthouses work. Perfect for budding engineers!
To enter the giveaway, fill out your details in the form at the bottom of this page and follow @bsmallpublishing and@bouncesalesandmarketing on Instagram.


Terms and conditions apply.

By entering this competition you are signing up to the b small monthly newsletter. (If you are already subscribed to our newsletter you are also welcome to enter.) If you do not wish to be contacted this way, please email books@bsmall.co.uk with 'Competition unsubscribe' in the subject box of the email. Your details are never shared with any third party, unless stated.

You can unsubscribe from either newsletter at any time

.
Giveaway ends 11pm GMT 18/09/2020. Winners will be selected by random draw and announ
ced on PM of 21/09/2020 by email.