Question Everything!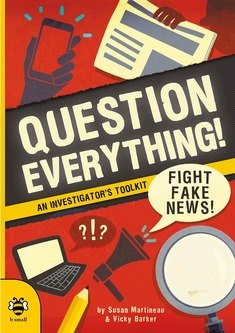 Question Everything!
PUBLICATION: AUGUST 2020. The information jungle is everywhere! From spotting fake news to solving mysteries and telling the difference between misinformation and disinformation, the critical literacy skills in this book will help you find your way through it all. Empower yourself and remember: BE BRAVE, THINK FOR YOURSELF and ... QUESTION EVERYTHING! *Cover not final.
Series: Real-Life
Author: Susan Martineau
Illustrator: Vicky Barker
Ages: 6+ years
View More From This Series
Back to Books