Coming Soon
We have some fabulous books up our sleeves! Here are a few to whet your appetite!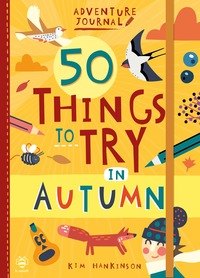 50 Things to Try in Autumn
A super positive journal-style, pocket-sized activity book full of mindful activities to help children celebrate the changing seasons, get in the mood for Halloween and embrace the cosiness of autumn. Activities include feeding the birds, spotting wild mushrooms, creating bug hotels and even instructions for making a hopping origami frog! Comes with a back cover pocket for storing treasured memories.

Available: 01/09/2021
Ages: 6+ years
Price: £6.99
PRE ORDER
---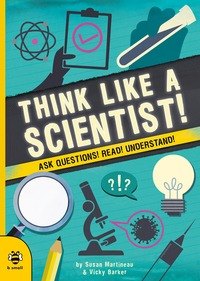 Think Like a Scientist
Developing scientific literacy skills is increasingly important for children and adults alike. Through engaging examples, Blue Peter Book Award-winning team Susan Martineau and Vicky Barker shine a light on how scientists do their work, the problems they solve and how important it is to communicate the results clearly. Follow the science ... and understand it!

Available: 23/09/2021
Ages: 6+ years
Price: £5.99
PRE ORDER
---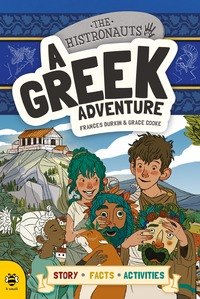 A Greek Adventure
When the Histronauts travel back in time to the time of the ancient Greeks, they'll need your help to uncover the secrets of the past. Join them on their journey as they visit the Acropolis, watch the activities that inspired the Olympic Games and paint masks for a thrilling Greek tragedy at the amphitheatre. An exciting mix of story, facts and activity!

Available: 01/10/2021
Ages: 6+ years
Price: £6.99
PRE ORDER
---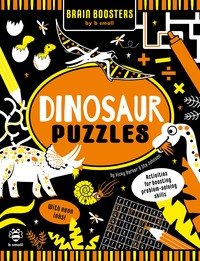 Brain Boosters Dinosaur Puzzles
Boost your problem-solving skills with b small! This bright, bold and FLUORESCENT activity book will spark a child's creative brain, stretch their maths muscle and nurture a love of logic. Perfect for boosting problem-solving skills, creative thinking, critical literacy and observation skills too. Packed full of facts, this is much more than a simple activity book!

Available: 01/10/2021
Ages: 6 - 9 years
Price: £5.99
PRE ORDER
---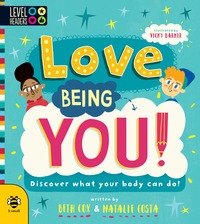 Love Being You!
For help learning how to take up space in the world and love being themselves, confidence coach Natalie Costa and inclusion consultant Beth Cox have created 15 activities based on tried- and-tested methods. Perfect for children who need a confidence boost to see that they are special ... inside and out!

Available: 01/10/2021
Ages: 6+ years
Price: £7.99
PRE ORDER
---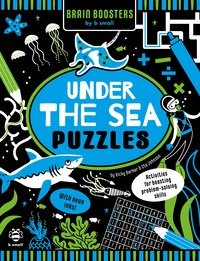 Brain Boosters Under the Sea Puzzles
Boost your problem-solving skills with b small! This bright, bold and FLUORESCENT activity book will spark a child's creative brain, stretch their maths muscle and nurture a love of logic. Perfect for boosting problem-solving skills, creative thinking, critical literacy and observation skills too. Packed full of facts, this is much more than a simple activity book!

Available: 01/10/2021
Ages: 6 - 9 years
Price: £5.99
PRE ORDER