GIVEAWAY!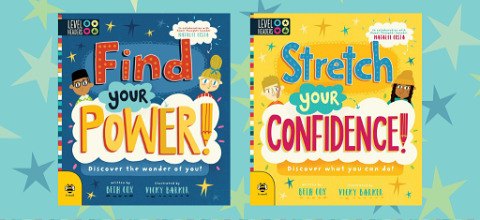 This is truly a strange and worrying time for all of us, and what with the UK lockdown and constant, rolling news coverage, it can be hard for kids and adults alike to find peace amongst the chaos and look after mental health. We all have those wobbles from time to time, which is why we're doing a giveaway alongside co-author Natalie Costa of the two books in the LEVEL HEADERS series.
LEVEL HEADERS is designed to help children understand mental health and learn practical techniques to help them through tough tasks and anxieties, that they can carry through to adulthood. Tried and tested techniques practised by Confidence Coach Natalie Costa are at the heart of these activity books, designed to help children find their power and stretch their confidence.
To enter the giveaway, fill out your details in the form at the bottom of this page.
This will subscribe you to the b small newsletter, as well as Natalie's wonderful newsletter too. Please see below for terms and conditions.
Want more? We've put together some
free downloads
for you below based on some of the activities in the books.


Terms and conditions apply.

By entering this competition you are signing up to the b small newsletter. (If you are already subscribed to our newsletter you are also welcome to enter.) If you do not wish to be contacted this way, please email books@bsmall.co.uk with 'Competition unsubscribe' in the subject box of the email. Your details are never shared with any third party, unless stated. If you have ticked the box to subscribe to Natalie's newsletter, your details will be shared with Natalie. For more info, visit Natalie's Privacy Policy on her website

here. You can unsubscribe from either newsletter at any time

.
Giveaway ends 8pm GMT 30/04/2020. Winner will be selected by random draw and announ
ced on PM of 01/05/2020 by email and social media.
Find Kind Bingo PDF Download
Have a go at our special Kindness Bingo- quarantine edition! To print off and do at home.
Download 'Find Kind' bingo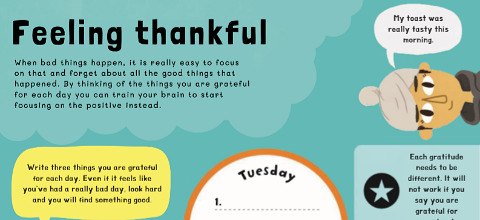 Feeling Thankful PDF Download
When bad things happen, it can be easy to let them take over our thoughts. Spend a little time each day writing down three things you are grateful for, and train your brain to focus on the positive instead.
Download 'Feeling Thankful'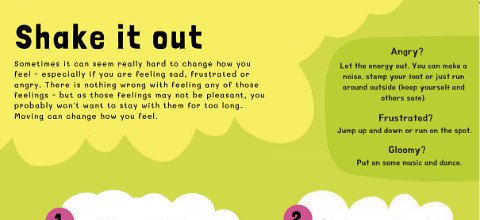 Shake it Out PDF Download
Sometimes it can be really hard to change how you feel. This activity can help us change how we feel, especially if we are feeling angry or frustrated!
Download 'Shake it Out'