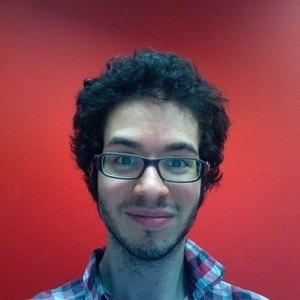 Ollie Cuthbertson
Illustrator
Hi, my name is Ollie Cuthbertson and I illustrated The Stranger in the Snow for b small. I was very grateful to receive this fun commission since Illustrating is the most important thing in the world for me (I still remember my days selling carpets and it was certainly not as much fun!).

I was born in Jordan, Amman and then went on to live in Italy where I learnt about drawing volcanoes. I went to college in England and studied Traditional Animation. After this came the carpets. Then came designing websites and web adverts (those annoying pop up things - sorry, that was me). Now I am living in Kentish Town and doing what I love to do - Illustration!

I also love cats, Rock and Roll, chocolate and cheese.
Books by this Illustrator