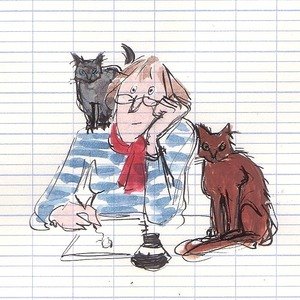 Elisabeth Eudes-Pascal
Illustrator
I have always been drawing, ever since I was a very little girl. I still remember watching my mother draw for me, a little girl jumping with a rope, the only drawing she could ever make, but I still feel the shiver that would come over me, like I was experiencing pure magic.
So, as an adult I painted for many years, and then started to do illustrations, first for schoolbooks, then for youth novels, and now also books for children and adults.
I have been studying fine arts in Montreal, and took illustration classes later.
I live in Montreal but have lived in France, India, Honduras, walked the Compostella Camino from Le Puy to Santiago (Spain) and travelled a bit. So I mostly work for editors in Canada, but also in Belgium and Ireland; The Time Twins (Let's Read series) is my first book with b small, which I enjoyed a lot to do. I now hope to improve my Spanish reading it!
Books by this Illustrator