September 30th, 2021
Posted By Naomi Weeks
Translating the Big Book of Boats from Italian
For International Translation Day, Cath Bruzzone talks us through the process of translating one of our upcoming books!


A while ago we bought the rights to a beautiful Italian picture book all about boats, large and small, sailing, rowing and steamships. This means that we needed to translate the text from Italian and print and bind our English-language edition for publication in March 2022.

Included in my brief from Sam (our publisher) for the translation was to check all the facts too. 'Right, no problem,' I said breezily as I love research. But when I looked more carefully there wasn't much text but lots and lots of fantastic illustrations with lots and lots of captions and lots and lots of facts.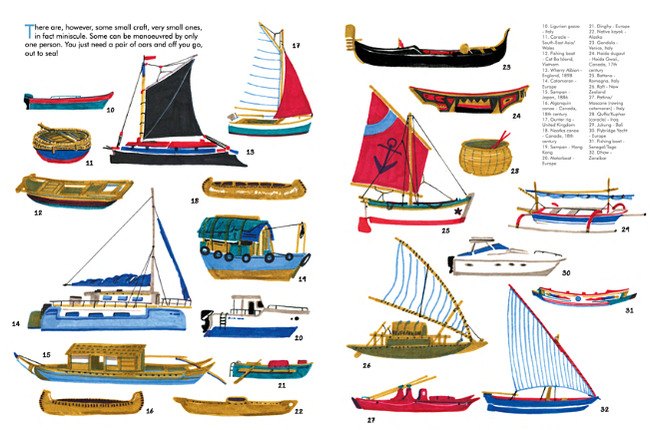 For example, one spread on very small boats had 23 different craft from all over the world - from a Ligurian gozzo to Zanzibari dhow, all beautifully illustrated but all the names needing careful checking. Then there were all the parts of the ship - the mast, the bow, the anchor, the poop and quarterdeck. Then warships and the dates of famous battles, the names and launch dates of ocean liners and river steamboats on the Mississippi and even the names of different fish and Darwin's species discoveries. One of the most poignant and interesting pages was on ships launched to rescue people or safeguard habitats - picking up refugees from the sea or protecting delicate marine species. I learnt so much!

Fact-checking involves a heavy use of Wikipedia but I always checked several other sources. Britannica online is very reliable and explains things simply and I discovered some fascinating online encyclopaedias of ships. Some facts, especially dates and figures, differed from source to source.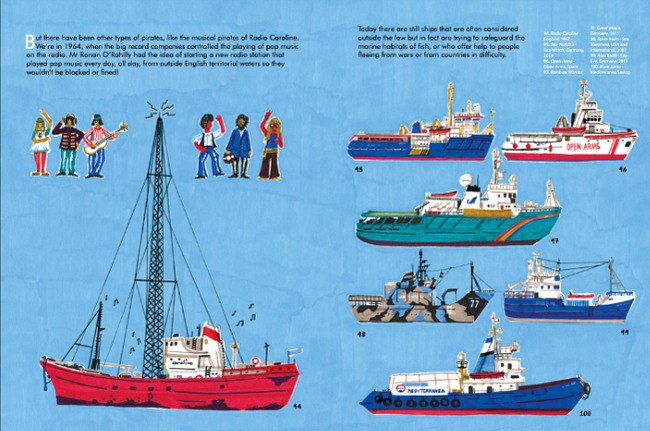 The translation was mostly straightforward with one or two exceptions. The word 'nave' for example, would normally be translated as 'ship' but in English the word 'boat' was more appropriate for some of the descriptions. Italians often refer to 'Inghilterra' (England) when they mean Great Britain or the United Kingdom. Of course this reflects our own national confusion! It turns out that Italians distinguish between a 'submarine' (travels in the deep) and a 'submersible' (attached to the surface and only goes underwater for a short time). Technically so do we in English but we usually use 'submarine' in all cases. The word 'pescatori' covers both genders in Italian but to be inclusive, needs to be translated 'fishermen and women' in English. Inevitably some of my expressions may have sounded 'Italianised' so it has been carefully checked by an experienced editor before going to print.

The book contains such a richness of information that the reader will certainly want to learn more. So we plan to provide some sheets of extra facts to stimulate curiosity and hopefully further research. As the author concludes, once you've buried yourself in this wonderful book, "…you'll be more than ready for adventure and discovering new friends!"

THE BIG BOOK OF BOATS is written and illustrated by Luogo Commune, translated by Cath Bruzzone and will be published by b small in March 2022.
Sign up to our newsletters to be the first to hear more!



---
Comments (0)
No comments have been submitted yet.
Why not be the first to send us your thoughts
Leave A Comment

Thank you for your comments, they will appear shortly once approved.
Categories
Recent Posts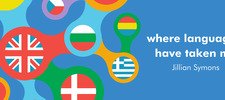 Jillian Symons - Where Languages have Taken Me
January 18th, 2022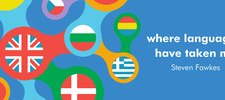 Steven Fawkes - Where Languages have Taken Me
December 20th, 2021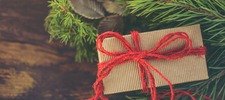 5 Tips for Being Green at Christmas
December 7th, 2021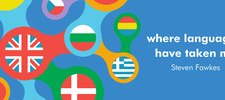 Chi Onwurah - Where Languages Have Taken Me
November 17th, 2021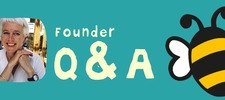 Q and A with Cath Bruzzone
October 27th, 2021
Popular Articles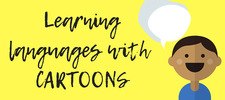 Encourage language learning through watching cartoons and sing-alongs!
October 10th, 2018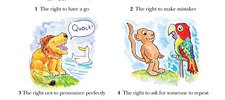 Top 5 Rights of the Language Learner
May 9th, 2018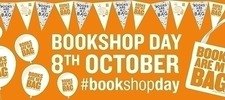 We are celebrating Books Are My Bag with a fantastic book giveaway!
October 6th, 2016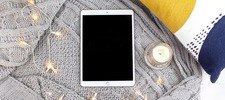 E-books!
June 1st, 2020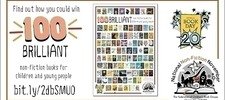 We have been shortlisted for 100 Brilliant non-fiction books for kids
November 1st, 2016