September 16th, 2018
Posted By Naomi Weeks
Time to Read Booklist
Today marks the start of BookTrust's Time to Read campaign, which encourages families to read together even when children are old enough to read independently.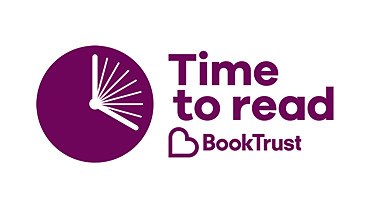 Sharing reading has many educational benefits, and has the added advantage of providing quality time together as a family. Reading together promotes children's interest in books, which benefits them academically as well as improving their general wellbeing and encouraging a love of reading which follows them into adulthood.


This year, the focus is on illustrated books. Illustrated books are perfect to read together as the pictures foster opportunities to talk and expand upon the story, and engage reluctant readers through imagery.


We love illustrated books here at b small, and we've compiled a list of some of our favourites below. Why not give them a go this week?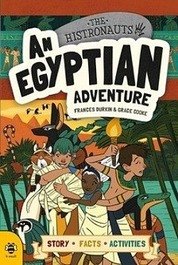 The Histronauts: An Egyptian Adventure
By Frances Durkin and Grace Cooke
Explore history together with the Histronauts! Learn all about ancient Egypt in these graphic novels which perfectly blend fact with fiction. Explore dazzling tombs, decipher hieroglyphics, unwrap the art of mummification and learn how the gods ruled over the dead in the afterlife. An exciting mix of history, facts and activity!
Keep an eye out for the next title in the Histronauts series out in November.
find out more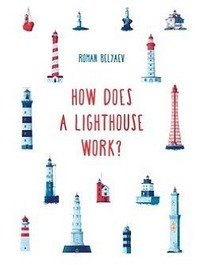 How Does a Lighthouse Work?
By Roman Belyaev
This beautifully illustrated book is perfect for cuddling up together on the sofa as a family, as you learn all about lighthouses through Roman Belyaev's gorgeous illustrations. Depart on an enchanting voyage with the school children in this book to discover the answers to these questions along with other fascinating facts about lighthouses and how they work.
Translated into English with the help of Maria Kulikova, this book is part of #WorldKidLitMonth. Read and review a translated book to take part in the challenge- find out more
here.
find out more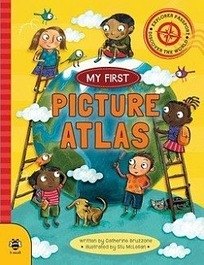 My First Picture Atlas
By Catherine Bruzzone and Stu McLellan
This simple atlas is perfect for learning all about the world together. From how to read beautifully illustrated maps to discovering what links each region and makes them different, the information collected here provides a basis from which all children can learn to explore their world.
find out more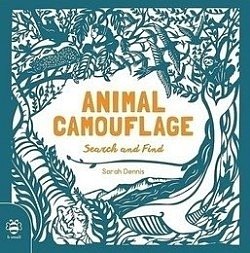 Animal Camouflage
By Sarah Dennis
Search and find animals from all four corners of the globe in this stunningly beautiful papercut-style activity book by sensational artist Sarah Dennis. Passing through each of the seven continents children and adults will read fascinating facts about the animals that live there before trying to spot them in the scenes.
find out more
Don't forget to get involved with time to read this week, and use #TimeToRead to share your reading adventures!

Tags:
children's books
,
publishing
---
Comments (0)
No comments have been submitted yet.
Why not be the first to send us your thoughts
Leave A Comment

Thank you for your comments, they will appear shortly once approved.
Categories
Recent Posts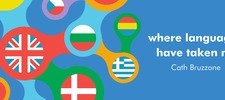 Cath Bruzzone - Where Languages have Taken Me
October 13th, 2020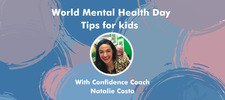 World Mental Health Day - tips for kids
October 9th, 2020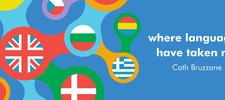 Rachel Pidcock - Where Languages have Taken Me
September 14th, 2020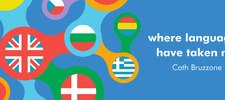 Sam Hutchinson - Where Languages have Taken Me
August 19th, 2020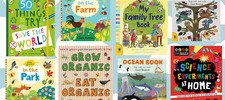 Slow down...
June 19th, 2020
Popular Articles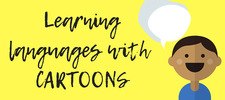 Encourage language learning through watching cartoons and sing-alongs!
October 10th, 2018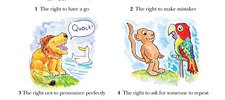 Top 5 Rights of the Language Learner
May 9th, 2018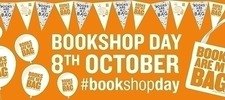 We are celebrating Books Are My Bag with a fantastic book giveaway!
October 6th, 2016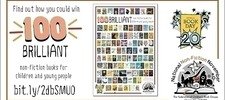 We have been shortlisted for 100 Brilliant non-fiction books for kids
November 1st, 2016

Science, Technology, Engineering and Maths fun for kids!
October 2nd, 2016