November 20th, 2019
Posted By Naomi Weeks
The b small Christmas Gift Guide
Your one-stop-shop for inspirational children's books this Christmas...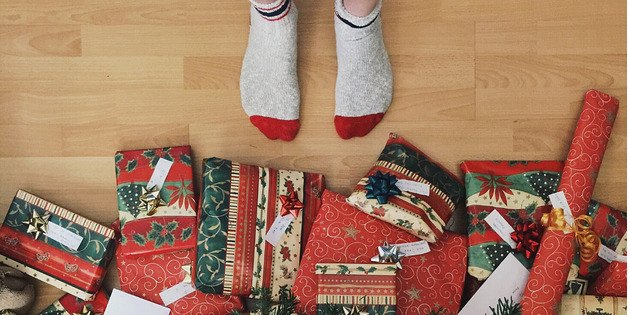 Bestsellers
Our top picks this Christmas...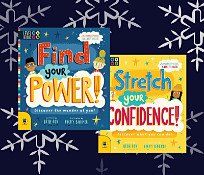 Level Headers
Designed to help children learn about their mental health in a positive framework, this bestselling series promotes healthy self-esteem through tried and tested techniques. From finding awe in the world, to understanding and embracing big feelings, the awesome activities in these books have been expertly designed to help children discover the wonder of themselves.
Buy the books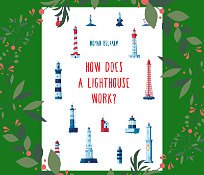 How Does a Lighthouse Work?
How can we tell one lighthouse from another? What does a lighthouse keeper do? Where are the most unusual lighthouses in the world? Depart on an enchanting voyage through this award-winning book to discover the answers to these questions along with other fascinating facts about lighthouses and how they work.
Buy the book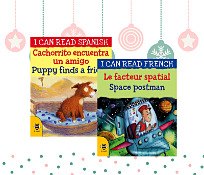 I Can Read Spanish/ French 10 book pack
Use the magic of storytelling to introduce young children to Spanish or French in a natural and relaxed way in this special edition book pack. Beautifully illustrated, each story includes core vocabulary, key phrases, repetition, a picture dictionary and a pronunciation guide at the back of the book. RRP £69.90.
Buy the books
Best books by interest:
From crazy science to beautiful crafts, there's a book for everyone at b small!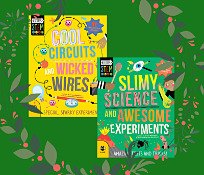 For science-obsessed kids
Amaze your friends and take your next steps in STEM with these weird and wonderful experiments. You don't need any special equipment to get started, and everything has been tried and tested. There are clear step-by-step instructions and 'Fact Files' explain the science behind each experiment. Science is freaky, fascinating and fun!
Buy the books
Best books by age:
Still stuck on the perfect book? Here are our top picks by age.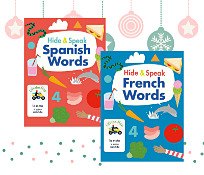 0-5 years
Hide & Speak Spanish / French Words
Discover the fun in language learning at an early age. These durable, chunky board books are full of useful first words with each page covering a popular theme, such as food, animals or the bedtime routine. Simply lift each brightly illustrated flap together to uncover the word beneath.
Buy the books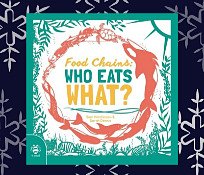 6-8 years
Food Chains: Who Eats What?
Trace the Sun's energy as it travels along food chains sustaining plants, primary consumers, secondary consumers, predators and decomposers all over the planet. Beautiful cut-paper illustrations by the award-winning Sarah Dennis bring habitats from around the world to life. Search and find activities and essential facts.
Buy the book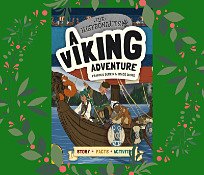 9-12 years
The Histronauts: A Viking Adventure
The perfect story for the history buff in your house! When the Histronauts travel back in time to the Viking era they'll need your help to uncover the secrets of the past. Forage for food, decipher runes, build beautiful burial boats and hear all about a Viking raid. An exciting mix of story, facts and activity!.
Buy the book
---
Comments (0)
No comments have been submitted yet.
Why not be the first to send us your thoughts
Leave A Comment

Thank you for your comments, they will appear shortly once approved.
Categories
Recent Posts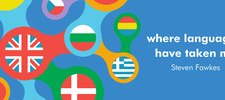 Declan Baharini - Where Languages have Taken Me
October 15th, 2021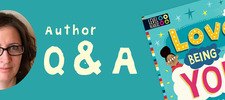 Beth Cox Q&A
October 7th, 2021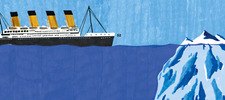 Translating the Big Book of Boats from Italian
September 30th, 2021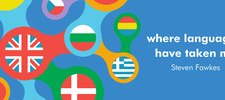 Hélder Costa - Where Languages have Taken Me
September 16th, 2021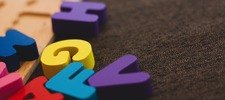 5 Tips for Language Learning
September 10th, 2021
Popular Articles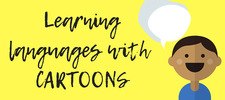 Encourage language learning through watching cartoons and sing-alongs!
October 10th, 2018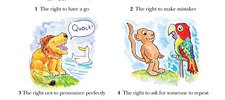 Top 5 Rights of the Language Learner
May 9th, 2018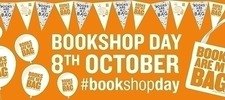 We are celebrating Books Are My Bag with a fantastic book giveaway!
October 6th, 2016

Science, Technology, Engineering and Maths fun for kids!
October 2nd, 2016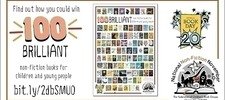 We have been shortlisted for 100 Brilliant non-fiction books for kids
November 1st, 2016