July 19th, 2021
Posted By Naomi Weeks
Teaching Languages - Reminiscences from a Long Career
Cath Bruzzone, founder and co-owner of b small, reminisces on her career as a teacher and a publisher.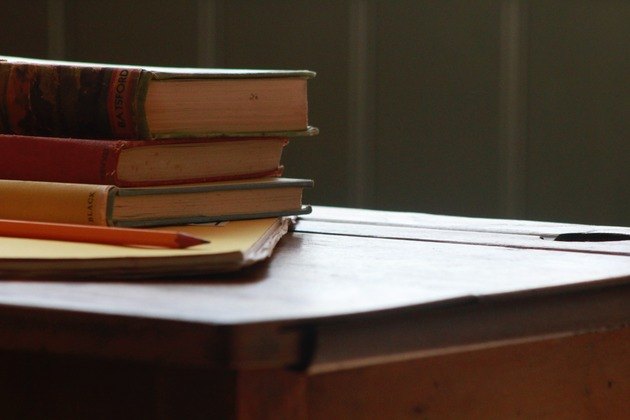 I've spent my career teaching…and learning…languages and I was recently pondering memories from the past, from teaching and publishing - both highs and lows.
I started teaching in a comprehensive school in Scunthorpe (then Humberside, now North Lincolnshire again), no experience, no training and classes full of very reluctant learners. I was a new graduate, in Italian, and was employed to teach French a week before term started as the school had not managed to find anyone more suitable. In my first lesson the film strip projector went up in flames (computers hadn't been invented then) and I spent every evening for a week crying.
The following five years I was teaching Italian in a high powered girls' grammar school in north London. What a contrast! One memorable student started Italian from scratch and passed her A Level in a year - and all the lessons were done in her lunch hour. I am still in touch with some of the students - now grannies like me.
After that my teaching became more 'virtual' as I moved into publishing and began to develop home learning courses for Pan Books. Inspired by the BBC who pioneered 'realistic' dialogues as a basis for their courses, our authors too recorded all the basic language in the relevant country. This has to be one of the most stressful times of my life. We trained the authors to use the weighty recording equipment - no tiny iPhones then of course - and dispatched them to waylay ordinary people in France, Spain, Italy and Greece and ask questions like 'What's your name?' 'Where do you live?' 'What time is it?' and so create dialogues. The Italian author confessed to hanging around behind the clothes rails in a dress shop to record 'What size do you want?' There was also an EFL version and the author did most of the recording in the Outer Hebrides. None of us could understand a word of their accents. (The series,
Breakthrough Languages
, was, until recently, still going strong and published - extensively updated and improved - by Palgrave Macmillan but may now be out of print.)
By then I had two small children and I was lucky enough to develop a new series of home-learning language courses for kids, still my favourites. They had songs and cartoons with a rascally character called Superchat/gato who re-appeared in later publications. The illustrations were by
Clare Beaton
who went on to write and illustrate many wonderful titles for b small. My most vivid memory of those days was recording the songs in the composer's house - he acted as the producer as well. He was in his bathroom with the recording equipment while the singer was in the bedroom with the microphone. Some of the singers were trained in opera and some in pop music. Emotions ran very high and my main role was to calm everyone down. (This series,
Languages for Children
, again updated and improved, is now published by McGraw-Hill in the UK and US.)
When I started b small publishing, my mission was to foster a love of languages in children but I didn't want to publish educational text books. I wanted to develop a series of books and materials that would mirror those children enjoyed in their native language - first word books, picture books, picture dictionaries, picture stories - high quality with superb illustrations and careful language selection. They would appeal to the children, obviously, but would also be attractive for parents, carers and teachers too. So what's the special memory from the b small years? Probably going all the way to Wiltshire to pre-sell the first series to an important bookclub. The buyer listened to my spiel, slowly got up out of her chair and walked to her planogram on the wall, 'I'll take them and I'll make them our Book of the Month, 30,000 copies each"!
I'm very proud of the list we have created over the past 30 years. Now we're entering a new phase and we want to blow our trumpet louder about the variety of
languages books
we have on offer. There's something for everyone from 0 to 12 years and you don't have to be a specialist yourself to use them with your children.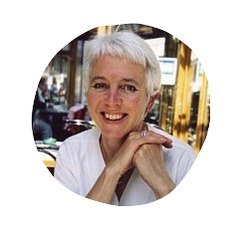 Cath Bruzzone
Cath studied Italian at Reading University & started her career teaching French & Italian at secondary schools. She moved into publishing where she worked as an editor at Harrap, Thomas Nelson & Pan Books before starting b small publishing, now co-owned with Sam. She has two daughters & two granddaughters & lives between Twickenham, Snowdonia & a sailing boat.
Tags:
language learning
---
Comments (2)
Sam Hutchinson
- July 28th, 2021 9:09am
I love the story about the film strip projector going up in flames! Great to read about the unique path your passion for languages has taken you on.
Reply
---
Jillian Symons
- August 2nd, 2021 3:22am
such an honour to have known you all these years Cath - and shared so many personal and professional moments together at Frankfurt. Next time I am in London... if ever again? xx
Reply
Leave A Comment

Thank you for your comments, they will appear shortly once approved.
Categories
Recent Posts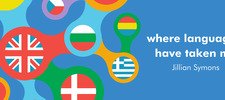 Jillian Symons - Where Languages have Taken Me
January 18th, 2022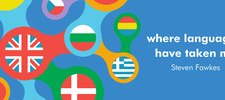 Steven Fawkes - Where Languages have Taken Me
December 20th, 2021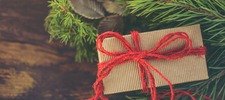 5 Tips for Being Green at Christmas
December 7th, 2021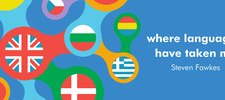 Chi Onwurah - Where Languages Have Taken Me
November 17th, 2021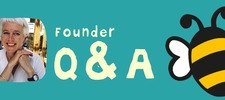 Q and A with Cath Bruzzone
October 27th, 2021
Popular Articles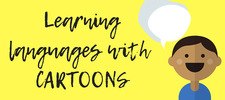 Encourage language learning through watching cartoons and sing-alongs!
October 10th, 2018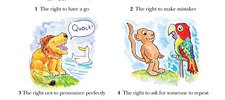 Top 5 Rights of the Language Learner
May 9th, 2018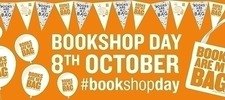 We are celebrating Books Are My Bag with a fantastic book giveaway!
October 6th, 2016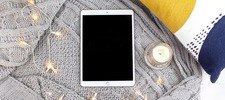 E-books!
June 1st, 2020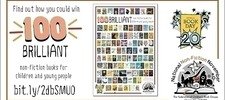 We have been shortlisted for 100 Brilliant non-fiction books for kids
November 1st, 2016