May 5th, 2021
Posted By Naomi Weeks
Susan Martinueau - Where Languages have Taken Me
Author, editor and French speaker Susan describes her journey with languages - including what helped her get back into language learning after a lull.

The first words I spoke were in French. Apparently, I chatted away about 'les oiseaux' in the garden. My mother was half-French and met my British father in her native Paris while he was doing his National Service at NATO HQ in Versailles. By the time I was born they were living and working in London, but were determined to speak French to me at home.
This plan worked very well until my brother appeared on the scene. I like to blame him for disrupting my bilingual upbringing but, in fact, the trouble really started when I began school. I would come home and, although I could understand my mother's French perfectly, I would answer her in English. My brother soon followed suit and, very sadly, we gradually lost our early French abilities.
Family reunions in France would take place over the years and I can remember sitting at the table for gigantic and endless meals while the grown-ups laughed and joked with each other in French – it was like ping pong balls whizzing over our heads and often felt really frustrating only to catch the odd word or phrase. Although I was capable of asking for a 'pain au chocolat' at the local boulangerie, I really wanted to be able to say and understand more.
I didn't enjoy school French much until A level when I had the most superb teacher. She really gave me the confidence to just have a go at speaking the language again, and not to feel embarrassed if you didn't get the grammar or syntax perfectly right. I'd always thought of all people, with a French family background, that I should 'get it right' without effort and I'd let this hold me back.
Largely because of Mrs Hooper – thank you again! - I ended up studying Modern Languages, French and German, at university. I can still remember the utter delight I felt when I started actually dreaming in French during my year abroad when working as an 'assistante' in two collèges. I also loved staying with 'my' German family and learning so much new vocabulary from sitting in on the Green Party meetings they hosted in their house. Reading bedtime stories to their little girls, in German, was a great way to practise different levels of language, too.
I won't bang on too much about Latin, but I did study it for a time. It gave me a geeky interest in etymology. Understanding how languages have evolved and developed helps you to make some pretty handy connections when you are trying out a new one. My knowledge of Italian is limited, but somehow whenever I am in Italy I can understand more than I realise I know because of these common linguistic roots. The more you experiment with languages, the better you can get your brain to 'tune in' to be ready to listen and understand.
It's such a fantastic feeling when you can share a joke or discuss the state of the world in another language. It brings you so much closer to understanding another culture or viewpoint and opens up the nuances of both our similarities and differences in a unique way. Speaking the local language is certainly the best way to get under the skin of a place. For me, it's all about communication and having fun with words and I've always loved travelling and trying out the local language wherever I am.
I am really sad I haven't been able to get to France, or anywhere outside the UK, over this last dreadful year, but I'm hoping to do so again as soon as I can. Meanwhile, I treasure the memory of one of my last trips to Europe. I was in Geneva chatting to a shopkeeper when she asked me if I was 'parisienne'. My mother would have been so proud!
This month, we published a new edition of our
50 phrases series
, written by Susan. Click on the image below to check it out!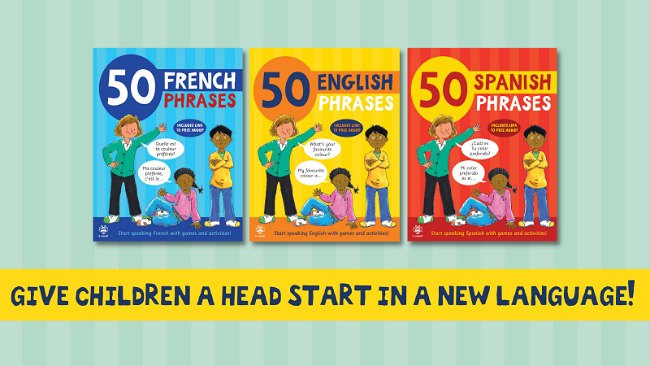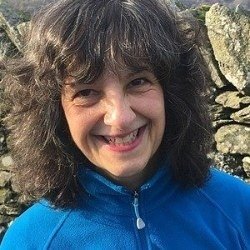 Susan Martineau
Susan Martineau is an author, editor and first-class fact finder who writes creative and educational books for children. She has written lots of books for us at b small -including the Blue Peter Book Award winning Real-life Mysteries.
Read more about Susan
---
Comments (1)
Cath Bruzzone
- May 7th, 2021 11:28am
That's such a lovely piece, Susan! Made me feel quite teary and soooo nostalgic for foreign travel. The memory of listening to grown-ups reminded me of my mother and grandparents speaking Welsh together too. Languages mean so much to me and I'm really enjoying this series and hearing how others feel the same.
Cath x
Reply
Leave A Comment

Thank you for your comments, they will appear shortly once approved.
Categories
Recent Posts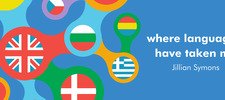 Jillian Symons - Where Languages have Taken Me
January 18th, 2022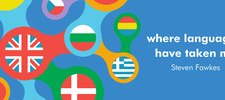 Steven Fawkes - Where Languages have Taken Me
December 20th, 2021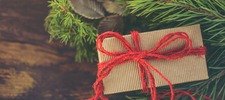 5 Tips for Being Green at Christmas
December 7th, 2021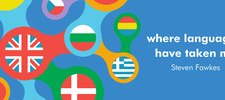 Chi Onwurah - Where Languages Have Taken Me
November 17th, 2021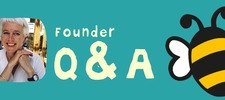 Q and A with Cath Bruzzone
October 27th, 2021
Popular Articles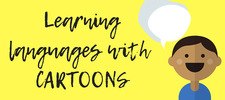 Encourage language learning through watching cartoons and sing-alongs!
October 10th, 2018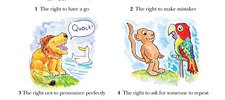 Top 5 Rights of the Language Learner
May 9th, 2018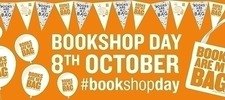 We are celebrating Books Are My Bag with a fantastic book giveaway!
October 6th, 2016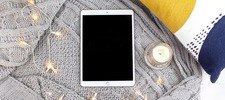 E-books!
June 1st, 2020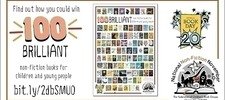 We have been shortlisted for 100 Brilliant non-fiction books for kids
November 1st, 2016