November 3rd, 2020
Posted By Naomi Weeks
Samantha Curtis - Where Languages have Taken Me
Author Samantha Curtis tells us how languages got her to where she is today.


Since my first trip abroad to Tenerife at the age of 11, I have been passionate about languages. It came as no surprise to anybody that I chose French, German, and Spanish for my A-Levels, ignoring the 'but what about just doing 2 languages and adding a Humanity subject?' plea of my school careers advisor…

Okay, maybe he was semi-right.

I dropped Spanish after convincing myself there was no way I could pass the GCSE in a year, sailing on into the A-Level in my ab initio course for that new-to-me language. I'd studied French and German for a few years at secondary school and was a straight A student. The jump from GCSE to A-Levels was massive, and suddenly I found myself middle-of-the-road in terms of my grades for French and German (coupled with the fact I did little revision!). How could I end up anywhere but bottom of the set for Spanish? And so I switched to Communication Studies, after which point I got an A in my Spanish GCSE after Year 1 - instead of the D I had dreaded! - and for the longest time, I pretended I didn't regret walking away from this beautiful language that resonated with my soul.

I did 'OK' in my A-Levels and got myself a place at UWE, Bristol. At the time they had one of the best language centers in the country… alas, my social life was slightly prioritised during those 4 years (which included a brilliant six months in Bordeaux and six months in Stuttgart), and I left Uni with a 2:2.

But I have always believed it is not what you get, but what you DO with it that counts. Whilst many of my peers had achieved 2:1s and firsts, I began to apply for jobs - some of which I was totally underqualified for! - in the Easter before graduation. By June I had bagged myself the wonderfully jammy position of European Sales Manager for a small, Somerset-based children's publisher of board and novelty books. It was fantastic!

Soon I was jetting off to book fairs and customers all over Europe. My eighteen months in that 'entry' position led me to a huge career opportunity for a children's publisher in Bath, and finally a non-fiction publisher of kids' books in Kent. I sold millions of books in 45 languages - from Papiamento to Bahasa Indonesian, Icelandic to Korean. It was such an adventure. I learnt so much about so many world cultures, and by sight, I can recognise numerous languages. I also got the chance to go to Seville for a week-long intensive Spanish course, which helped me brush up on the language, and did wonders in terms of growing Mexican and South American sales.

Not to forget the NVQ I started in Italian as a night course… but all we seemed to learn was pasta names, so sadly my attendance at that soon fizzled out!

Babies came along and they didn't easily go hand in hand with international travel, so I had a short (and rather desperate) stint as a self-employed Rights Agent, clinging to the threads of a career that was no longer very viable. And it truly wasn't the same, my heart wasn't in it. I missed being in an office; the banter, the people, getting to all of the book fairs, and yes, it sounds a little egotistical, but I missed making high-level decisions on titles, lists, and direction. At times, I'll be honest, the companies I worked with as soon as I became a mum, had a tendency to exploit me. Not all, but some.

But you've got to love the way life comes full circle. My husband was offered a job in Gibraltar… which meant a move to Spain! Slowly but surely, I walked away from the world of foreign rights, preferring to hold on to those magical memories of the Golden Days instead… and I became a romcom author. In the English language though, phew! To date I have had six books published under my pen name, Isabella May. Some traditionally via a small press, and the latter have marked the start of my independent, self-publishing journey. Career-wise, I have never been happier, and feel I have experienced the best of working for a company, and the best of working for myself. All because of languages! My novels are set in many of the countries that publishing saw me travel to; they include little snippets of conversation in foreign language, and lots of international food.

Nine years after we relocated to the Costa del Sol, I am conversationally fluent (I won't say I don't make my fair share of grammatical errors), and my children are bilingual as we sent them to state school. I'm so excited about the window of opportunity fluent English and Spanish will give them in the future. Oh, and Portuguese has now come into our lives, since my husband has been working for a company in Lisbon for the past year…

My French is rusty, my German only resurfaces after a G&T, but it has been the most fascinating journey, and I can't wait to see where languages will take me next!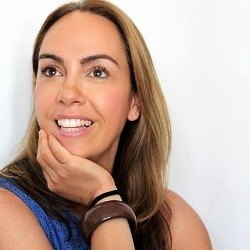 Samantha Curtis
Samantha studied Modern Languages and European Studies (French and German) as a BA (Hons) at UWE, Bristol. She worked in foreign rights in the children's publishing industry from 1999-2014, before becoming an author. For the past nine years she has been living in Cadiz province, Spain with her husband and children.
Visit Samantha's author website



If you are interested in writing a feature for where languages have taken me, please contact marketing@bsmall.co.uk.


---
Comments (0)
No comments have been submitted yet.
Why not be the first to send us your thoughts
Leave A Comment

Thank you for your comments, they will appear shortly once approved.
Categories
Recent Posts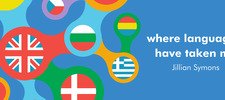 Jillian Symons - Where Languages have Taken Me
January 18th, 2022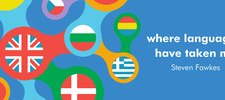 Steven Fawkes - Where Languages have Taken Me
December 20th, 2021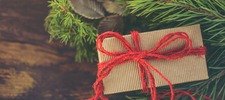 5 Tips for Being Green at Christmas
December 7th, 2021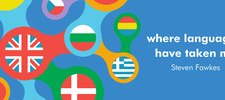 Chi Onwurah - Where Languages Have Taken Me
November 17th, 2021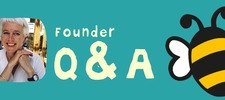 Q and A with Cath Bruzzone
October 27th, 2021
Popular Articles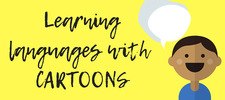 Encourage language learning through watching cartoons and sing-alongs!
October 10th, 2018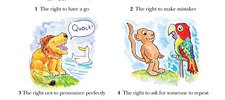 Top 5 Rights of the Language Learner
May 9th, 2018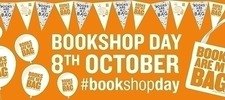 We are celebrating Books Are My Bag with a fantastic book giveaway!
October 6th, 2016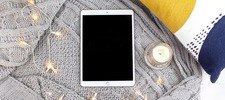 E-books!
June 1st, 2020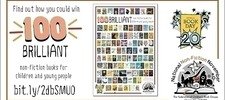 We have been shortlisted for 100 Brilliant non-fiction books for kids
November 1st, 2016