August 19th, 2020
Posted By Naomi Weeks
Sam Hutchinson - Where Languages have Taken Me
In this new series of blog posts, language grads, polyglots and language fanatics tell us how language learning has impacted their life. Here's what Sam Hutchinson, Publisher at b small, had to say.

The most stressful thing about studying French at GCSE was having to lie about stuff. I'd get stuck in sentences trying to explain exactly how many pets I had or that I was the middle child. My teacher would always suggest that I could lie if I wanted to, as long as the French was correct. But my favourite subject was maths and I hated lying! I also hated small talk and our French GCSE seemed to be based solely on how to have a chat with
someone about where they went skiing (Quebec?) or where they went on
holiday (past tense!) and where they want to go on holiday next year (future tense!) It felt like a bit of an obstacle course and I wasn't that interested.
My dad had lived in France as a child and so French had always been around in our household. I decided to take it on to A Level, along with my beloved maths! Carole, our French A Level teacher, told us that the jump from GSCE to A Level was going to be a big one and we suddenly started having to learn all of this really serious grammar. Why had no one told me about this before?! It was just maths but more fun! I loved it!
Ultimately, I went on to study French and Italian at university, spending some time in Paris and then in Padua, near Venice during my year abroad. Communicating in another language was really liberating. I could leave all of my insecurities behind me, confined to the English language, and embrace a fresh start in French or in Italian. I was still obviously someone who hated small talk so it took me a while to get started in practice, scoring top marks in all the grammar exams but not wanting to actually use my knowledge in the real world. The year abroad was great for this. I worked in a fashion PR office in Paris and had to answer the phone to journalists and designers all day. My literal nightmare, to this day. But it was like playing a role, I could just be this random person speaking French and packaging up jewellery to send by courier to Paris Match.
The year abroad came to an end I returned to the UK, back to English and back to myself. But I wasn't really the same person. Leaving my language allowed me to understand myself a lot better. I've always been a confident person, even if quite quiet (which is sometimes seen as shyness) – a confident introvert? Introverts are obsessed with telling people they are
introverts... Quite an extroverted thing to do! Anyway, learning foreign languages didn't take me to far-away places or exciting foreign job opportunities. Learning foreign languages took me back to myself. So please, just give it a go! You'll look stupid and make mistakes but you'll be so thankful you did it.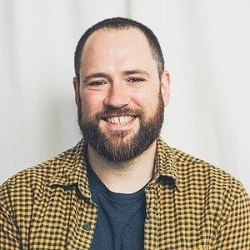 Sam Hutchinson
Sam studied French and Italian before studying for a Masters in publishing at Oxford Brookes. He is now publisher/ co-owner of b small and lives and works in Twickenham with his partner Rudi.


If you are interested in writing a feature for where languages have taken me, please contact marketing@bsmall.co.uk.

---
Comments (3)
Kate Fryer
- August 25th, 2020 12:36pm
Really interesting article and resonated with me, especially the " I could just be a random person speaking French" I really think learning a language teaches us to be brave and jump into the unknown. Lovely read!
Reply
---
Sam Hutchinson
- August 25th, 2020 1:54pm
Thanks for your comment Kate! It's so important to just have a go. That said, I do still struggle if I think I'm making a mistake!
Reply
---
Cath Bruzzone
- September 14th, 2020 2:43pm
Sam, this is such a great blog post and I love that you've taken a slightly different approach than the usual 'ordered a beer/found a husband' one (though nothing wrong with those!) The affect on one's personality is a really key part of speaking another language. I agree with Kate, lovely read. Cx
Reply
Leave A Comment

Thank you for your comments, they will appear shortly once approved.
Categories
Recent Posts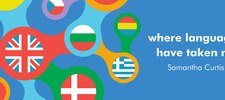 Samantha Curtis - Where Languages have Taken Me
November 3rd, 2020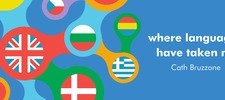 Cath Bruzzone - Where Languages have Taken Me
October 13th, 2020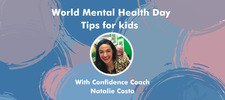 World Mental Health Day - tips for kids
October 9th, 2020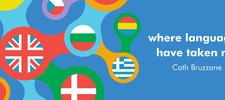 Rachel Pidcock - Where Languages have Taken Me
September 14th, 2020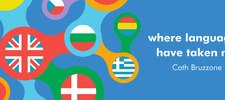 Sam Hutchinson - Where Languages have Taken Me
August 19th, 2020
Popular Articles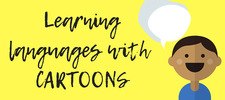 Encourage language learning through watching cartoons and sing-alongs!
October 10th, 2018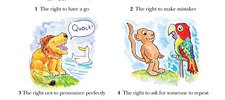 Top 5 Rights of the Language Learner
May 9th, 2018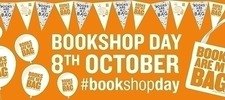 We are celebrating Books Are My Bag with a fantastic book giveaway!
October 6th, 2016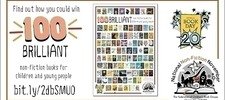 We have been shortlisted for 100 Brilliant non-fiction books for kids
November 1st, 2016

Science, Technology, Engineering and Maths fun for kids!
October 2nd, 2016