June 22nd, 2021
Posted By Naomi Weeks
Ruth Ahmedzai Kemp- Where Languages have Taken Me
Literary translator, teacher and compulsive language learner Ruth Ahmedzai Kemp tells us how languages have taken her around the world...

About half my life ago I was at university, studying Russian and German language and literature at Oxford. I didn't know what my future career would look like but I hoped it would involve languages in some way. Looking back now, I can hardly think of a day in my life when I haven't used one of my languages in some way - whether for work, for staying in touch with friends in other countries, or through music, films or fiction.
I grew up in Leicester, twinned with Strasbourg, so my first glimpse of a language career was the interpreting booths at the European Parliament which we visited on our French exchange trip. When I did a Masters in translation and interpreting at the University of Bath, I was still motivated by a dream of working for an international organisation like the EU or the UN. With German and Russian, it turned out I had the wrong language combination for those jobs. (I could have worked on my French, but I've always been drawn to the languages fewer people study, like Norwegian, Portuguese and Arabic!)
Though I had enjoyed studying literature at Oxford and loved reading fiction in translation, I was in my 30s before it occurred to me that translating books was a paid job for some lucky freelancers, and that it could perhaps become part of my career.
Traveling the world as a student and teacher
Long before I began working in publishing, I worked as an English teacher in Moscow, Dresden and Venice, before scoring perhaps the dream job for a language nerd: I became a translator for the UK government, and was paid to retrain in Arabic. I had the opportunity to study in Oman on a two-month visit full of exciting experiences like swimming in warm rock pools, camping in the desert, and seeing baby turtles hatch on the protected beaches of the Indian Ocean.
But after a few years as a full-time Arabic translator, I found I was missing my other languages, and itching for a change. On my bike ride to work, I found myself planning language lessons in my head and that's when I realised the office job wasn't for me and that it was time to get back to the classroom! I taught Russian and Arabic in several schools across Gloucestershire, and for a few years I combined this with part-time translating and editing short texts for translation agencies.
Journeys through books and translation
Having children made all this juggling feel a bit much and that's when I began to pursue literary translation as my main income. There have been a lot of late nights and hard work to get to this point, but in the last few years I have had fairly steady work as a translator of books: nonfiction that has taken me to the Wild West, the forests of Germany, and the steppes of Central Asia, novels that have taken me to downtown Amman and Berlin's criminal underground.
But more than anything it's the children's books I've worked on that have opened up worlds. Translating
How Do Bridges Work?
for b small took me on a whistle stop tour of historic, record-breaking and innovative bridges on every continent. Whether it's picture books from Syria or Morocco, fantastical junior fiction set in 1930s Leningrad, or stories of young Palestinians growing up under Israeli occupation, working with children's literature has given me a taste for exploring the world through books, and encouraging young people to do the same.
I now regularly go into primary schools to introduce young people to translation, language learning, and translated children's books from around the world. Working with the
Stephen Spender Trust
and volunteering with the community project
World Kid Lit
, I'm always looking for new ways to bring world languages and stories into the classroom - the sort of explorations I would have loved when I was at school.
I might have been unusual in that even as a teenager I knew I wanted to work with languages somehow. I didn't know then what a translator was - the image of a conference interpreter was the only way I could visualise translation - but I think even if I had known I would become a professional linguist I don't think I could have imagined the range of places languages have taken me!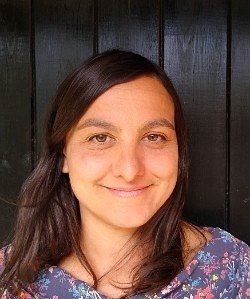 Ruth Ahmedzai Kemp
Ruth is a language teacher, translation workshop leader, and literary translator working from Arabic, Russian and German into English. She has translated novels, nonfiction and children's books from Germany, Jordan, Morocco, Palestine, Russia, Switzerland and Syria.
Ruth is a passionate advocate for translated literature in schools, especially in
September, World Kid Lit Month
.


If you are interested in writing a feature for where languages have taken me, please contact marketing@bsmall.co.uk.
---
Comments (1)
Cath Bruzzone
- July 2nd, 2021 6:48pm
Ruth, that's such an amazing career...and you've only just got started! I'm sure this will really inspire young learners. And thanks again for the translation of How do Bridges Work. Cath x
Reply
Leave A Comment

Thank you for your comments, they will appear shortly once approved.
Categories
Recent Posts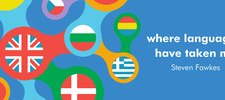 Declan Baharini - Where Languages have Taken Me
October 15th, 2021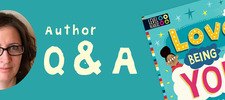 Beth Cox Q&A
October 7th, 2021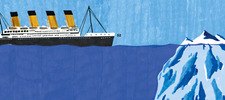 Translating the Big Book of Boats from Italian
September 30th, 2021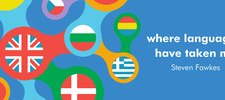 Hélder Costa - Where Languages have Taken Me
September 16th, 2021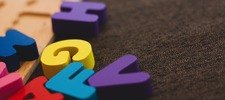 5 Tips for Language Learning
September 10th, 2021
Popular Articles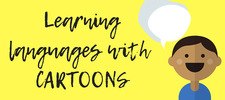 Encourage language learning through watching cartoons and sing-alongs!
October 10th, 2018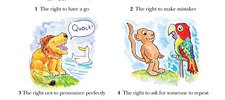 Top 5 Rights of the Language Learner
May 9th, 2018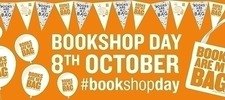 We are celebrating Books Are My Bag with a fantastic book giveaway!
October 6th, 2016

Science, Technology, Engineering and Maths fun for kids!
October 2nd, 2016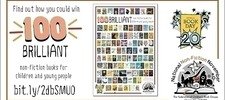 We have been shortlisted for 100 Brilliant non-fiction books for kids
November 1st, 2016