September 14th, 2020
Posted By Naomi Weeks
Rachel Pidcock - Where Languages have Taken Me
Rachel Pidcock, Co-Director of The Rights Solution, tells us how her language skills have taken her all over the world in the name of books!

From what I remember, I chose to study English, French and German as A levels as they were the subjects I had done best in at GCSE level and I liked the sound of reading books and writing about them as a way to further my studies. I soon realised that I really did not like reading all books, and having to pick over and analyse the text of Albert Camus, T S Eliot and Heinrich Böll was not the type of study I wanted to do more of. However, I already loved the fact that I could express myself in three different languages, and the short exchange trips as part of my A level courses whetted my appetite for further travel.

So, it seemed the right step for me to choose to study a degree in Modern Languages, German and French - and most importantly - with a course which included no literature at all, but rather a study of the languages themselves, their linguistics and development and the application of mutli-lingualism including modules in translation and interpretation. I loved the challenge of being given a piece of text in an unknown language (it turned out to be Romanian) and being asked to translate it. Obviously I had no understanding of what it meant, but with careful decoding, you could pull out patterns of short repeated words, similar endings and longer words so that the structure of likely subjects, verbs and adjectives become clearer. My degree included two international placements and so I spent six months helping in a busy Import/Export department in the C&A headquarters in Duesseldorf (Germany) followed by six months teaching English to management staff of Alcatel in Saintes (France). My confidence to express myself in German and French flourished in this time and on my return to my final year I loved the fact that I could attain good marks in modules by just talking nonstop. What a great way to achieve!

Having initially thought I would look at jobs in translation or TEFL teaching once I graduated, I spotted an ad in the local paper (I was living in Bath by then) which was for an International Sales Assistant in a children's publisher which required a German speaker who loved books and was willing to travel. I couldn't believe my eyes that such a job existed, and was even happier when I was offered the role, and started work in the rights department.

International rights is a bit of a mystery to anyone outside of the publishing industry (and even to some within it) however I felt like I had entered a world that was made for me. There is daily contact with publishers in other countries, you are surrounded by children's books, illustrations and texts all day, and you get to travel to major international book fairs (the main ones are Frankfurt, London and Bologna) as well as taking sales trips to specific territories that you manage. I've visited most European capitals as part of my work travels over the years, and you get to correspond with international people all day long. I've picked up the words for "publishing house", "children's books" and "a beer, please" in over 10 different languages and it's a real joy to see a printed copy of a book in another language and know that you are part of making that happen. I don't think I will ever tire of the "book fair buzz" with busy days spent constantly talking, in my case, in three different languages and even leaving bookfairs aside, on a day to day basis, I spend most of my day writing emails (or in more recent times, speaking on Zoom), and I love the fact that it's in German, French and English, and I am still learning new words and phrases each day.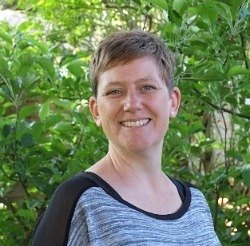 Rachel Pidcock
Rachel studied French & German as a BA (Hons) in Modern Languages at Bradford University. With over twenty years experience in the publishing rights industry, she is now Co-Director of a rights agency called The Rights Solution, and lives in St Albans with her husband, two daughters and a menagerie of pets!


If you are interested in writing a feature for where languages have taken me, please contact marketing@bsmall.co.uk.
---
Comments (2)
Cath Bruzzone
- September 14th, 2020 2:40pm
Rachel, such a great post to follow Sam's excellent opening version. The impression of how exciting it is to learn a foreign language is really coming through. I hope we manage to promote this far and wide. Cx
Reply
---
Kate Fryer
- October 13th, 2020 3:05pm
Rachel, such an interesting read. What a fantastic job advert to stumble across in the local paper. I loved the bit about being presented with a Romanian text to translate, you really conveyed the buzz of de-coding an unknown language. I still remember being given a Swedish test to see whether I could study German (?!) as an option for GCSE along with French. It was a bizarre experience for a 14 year old but I remember thinking it was an insight into the joy of decoding languages. Thank you, I really enjoyed reading about your experiences.
Reply
Leave A Comment

Thank you for your comments, they will appear shortly once approved.
Categories
Recent Posts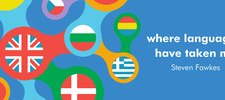 Declan Baharini - Where Languages have Taken Me
October 15th, 2021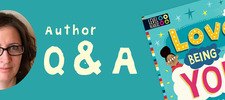 Beth Cox Q&A
October 7th, 2021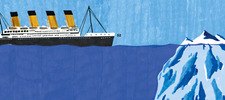 Translating the Big Book of Boats from Italian
September 30th, 2021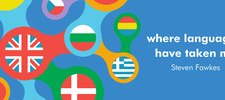 Hélder Costa - Where Languages have Taken Me
September 16th, 2021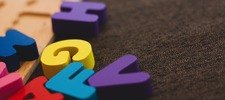 5 Tips for Language Learning
September 10th, 2021
Popular Articles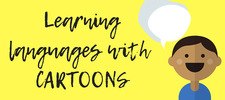 Encourage language learning through watching cartoons and sing-alongs!
October 10th, 2018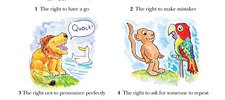 Top 5 Rights of the Language Learner
May 9th, 2018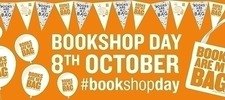 We are celebrating Books Are My Bag with a fantastic book giveaway!
October 6th, 2016

Science, Technology, Engineering and Maths fun for kids!
October 2nd, 2016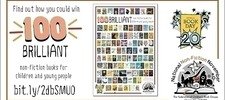 We have been shortlisted for 100 Brilliant non-fiction books for kids
November 1st, 2016