December 2nd, 2020
Posted By Naomi Weeks
Nathalie Paris - Where Languages have Taken Me
For Nathalie, language learning took her on a journey to teach French in the UK, and then all over the country in a mobile French library bus!


I am French, and it was not love at first sight between English and me… far from it…

I did not get a chance to learn a language until I went to secondary school (lucky primary school children these days), and by then I was desperate to learn German: I had German cousins who could not speak French and I wanted to be able to communicate with them when I saw them. However, my parents made me learn English instead, and I hated it! It did not help that my English teacher only ever spoke to us in English (no French whatsoever) and I did not have a clue what was going on… I finally got to learn German in the 3rd year and loved it: I even got to go on 2 German exchanges, and as a result, at the age of 15, I wanted to go and live in Germany. However, our teacher was often absent, and by the time I reached college I realised that I was not as good at German as I thought I was… and English took over thanks to a very encouraging teacher. Yes, my teachers had a massive influence on my language experience, which is partly why I feel so passionate now about ensuring that children and young people have a positive experience of learning a language, from a young age.

I decided aged 17 that I wanted to study English (and German) at university, but ensured that I spent some time in England the summer before I started: this gave me such a head start in my studies! Bonus: one of the ladies I stayed with (I helped with her young son) when I was 17 offered me a job as a teaching assistant in her school 2 years later! The other lady… well I married her son, the father of my 2 children!

After 3 years in England, I qualified as a secondary school languages teacher at the University of Manchester, taught in schools in Liverpool then Newcastle. In 2014, I decided to carry on teaching, but on a self-employment basis. Since then, I have: learnt Spanish and been on courses in Spain; taught French and Spanish in primary schools; driven a 7.5t mobile library bus full of stories (mostly in French, but also some Spanish and German) and shared some of those stories with children on the bus; taught French for Newcastle University… And more! I have had all of those opportunities through learning English, German and Spanish, and through sharing my love of languages with others. I absolutely love what I do!

Everybody's experience is different. Where will learning languages take YOU?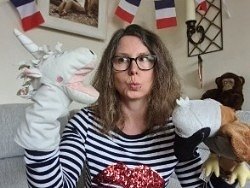 Nathalie Paris
Nathalie is French; she studied English and German at university in France and lives in England now. She teaches French in primary schools and university, and is the owner of Nattalingo. She has 2 bilingual children, Max, 20, and Leah, 17.
Visit Nattalingo!



If you are interested in writing a feature for where languages have taken me, please contact marketing@bsmall.co.uk.
Tags:
language learning
---
Comments (0)
No comments have been submitted yet.
Why not be the first to send us your thoughts
Leave A Comment

Thank you for your comments, they will appear shortly once approved.
Categories
Recent Posts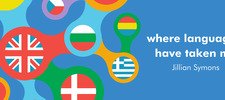 Jillian Symons - Where Languages have Taken Me
January 18th, 2022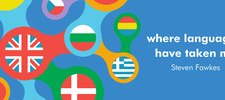 Steven Fawkes - Where Languages have Taken Me
December 20th, 2021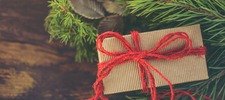 5 Tips for Being Green at Christmas
December 7th, 2021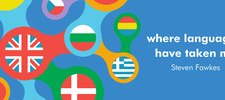 Chi Onwurah - Where Languages Have Taken Me
November 17th, 2021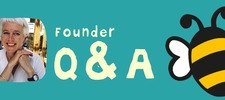 Q and A with Cath Bruzzone
October 27th, 2021
Popular Articles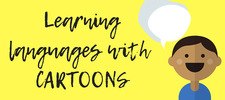 Encourage language learning through watching cartoons and sing-alongs!
October 10th, 2018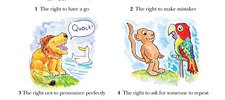 Top 5 Rights of the Language Learner
May 9th, 2018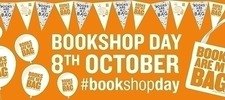 We are celebrating Books Are My Bag with a fantastic book giveaway!
October 6th, 2016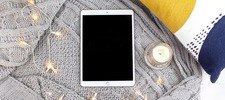 E-books!
June 1st, 2020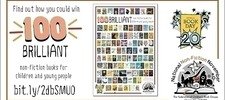 We have been shortlisted for 100 Brilliant non-fiction books for kids
November 1st, 2016