March 11th, 2021
Posted By Naomi Weeks
Laura Cove - Where Languages have Taken Me
French teacher and freelance tutor Laura tells us how her love of French language flourished on her year abroad, and how her love of languages has shaped her into the person she is today.

My love of language stems back to my childhood: I was a creative, imaginative child, forever reading books, writing stories and putting on plays for my parents. At secondary school I enjoyed learning French and liked my teacher - it was as simple as that. Achieving an A* at GCSE French encouraged me to continue my studies at A-Level and then at degree level when I also started learning Italian. University taught me not just how to speak French, but all about French language, politics, history and culture. My eyes were opened to the importance of culture in language learning and I was excited to experience it for myself on my year abroad in France.


I secured a placement as the English Language Assistant at the Military boarding school of Aix-en-Provence for an academic year, and so began one of the most memorable years of my life. I remember walking through baggage reclaim at Marseille airport, feeling both anxious and excited and acknowledging the pressure to use my French skills to communicate with Stéphane, the French teacher who had been sent to collect me. Stéphane was very kind and spoke to me slowly, but the pressure proved too much and it was as if I had forgotten all my French - I was so embarrassed! When we arrived at the school, I was introduced to the other foreign language assistants with whom I would be living and felt so pleased to have new friends in the same situation as me. With French as our common language, we quickly started practicing our language skills and building our confidence together. Communicating accurately and quickly was a challenge at first, but once I realised I didn't need to use convoluted essay-like phrases, I started to pick up the colloquialisms and within a month I was near fluent.


The other assistants and I were so fortunate as the French teachers befriended us and guided us through the basics of living in France, as well as sharing with us the best of French culture Aix-en-Provence has to offer: from piano recitals and theatre performances, to visiting the local chocolate factory and nearby vineyards. We were invited to lunches, dinners, taken on excursions to local beaches, towns and areas of national beauty, there was even a ski trip organised! One of my most memorable experiences was a weekend walk with one of the French teachers, Gérard, and about twenty of his family and friends. We stopped for our lunch after a few hours of walking and I was amazed to see the variety of picnic contributions - there were homemade quiches, salads, cheeses, hams, breads and more, washed down with red wine of course! I knew from that moment that picnics would never be the same. Living in France and being immersed in French life and culture, enabled me to expand my French knowledge far more than I thought possible in one year. I returned for my fourth year at university fluent in French, even more passionate about France and with a desire to share my knowledge with others.


Learning another language has certainly been a challenge; from understanding complex grammar, to learning pronunciation rules and gaining confidence speaking in French without fear of (inevitable) mistakes, but it was so very worth it! I am still regularly amazed and perplexed by the connections my brain makes between words, sometimes all of a sudden or randomly in the middle of an English sentence I come out with a French word or sometimes a new creation mixing both languages! However, language learning is so much more than the spoken word. When I think back to my first French exchange at the age of fourteen, I can clearly remember identifying all the differences, rather than the similarities. Twenty years (or so) later, I think back to my uncultured self and realise that my language learning journey has not only enabled me to become fluent in French, in love with the language and passionate about French culture; it has shaped me into the empathetic, accepting and open minded person I am today.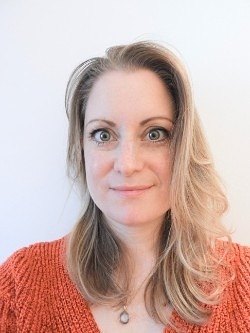 Laura Cove
Having studied French, Italian and European Studies at the University of Bath, I completed my PGCE in languages and I have taught French and Italian in secondary schools for the last ten years. I am now establishing myself as a freelance French tutor and am currently designing online French courses for my new French language website
www.on-francais.co.uk
.
Visit Laura's website
---
Comments (1)
Cath Bruzzone
- March 15th, 2021 2:36pm
I love this series and everyone's brilliant contributions. Yours reminds me of my own journey, Laura. I hope your piece will inspire students to study French or another language. Good luck with your online courses.
Reply
Leave A Comment

Thank you for your comments, they will appear shortly once approved.
Categories
Recent Posts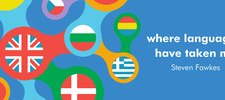 Declan Baharini - Where Languages have Taken Me
October 15th, 2021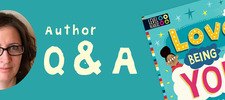 Beth Cox Q&A
October 7th, 2021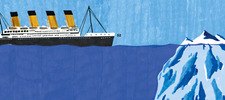 Translating the Big Book of Boats from Italian
September 30th, 2021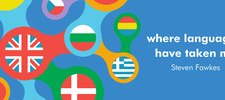 Hélder Costa - Where Languages have Taken Me
September 16th, 2021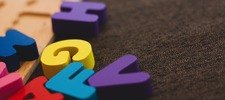 5 Tips for Language Learning
September 10th, 2021
Popular Articles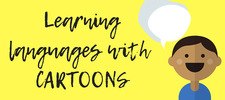 Encourage language learning through watching cartoons and sing-alongs!
October 10th, 2018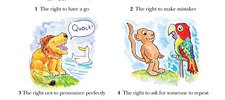 Top 5 Rights of the Language Learner
May 9th, 2018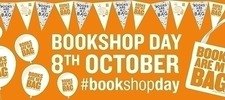 We are celebrating Books Are My Bag with a fantastic book giveaway!
October 6th, 2016

Science, Technology, Engineering and Maths fun for kids!
October 2nd, 2016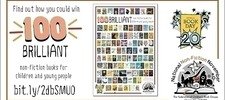 We have been shortlisted for 100 Brilliant non-fiction books for kids
November 1st, 2016