September 19th, 2018
Posted By Naomi Weeks
Interview with illustrator of The Histronauts, Grace Cooke
Get to know Grace Cooke, illustrator of our fantastic The Histronauts series, for this year's #TimeToRead.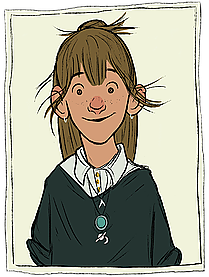 This year's focus for Booktrust's #TimeToRead is illustrated books, and we're getting involved! Today we're talking to Grace Cooke, illustrator of The Histronauts, to find out about her work and why she thinks illustrated books are so important.
Can you tell us a little about yourself?
Hello my name is Grace, I'm an Illustrator, I also enjoy sculpting and creating mixed
media artwork. I studied Technical Arts and Special Effects at the Wimbledon
College of Art, and Directing Animation at the National Film and Television School. I
have a great love for animals and nature, and I'm really interested in astronomy,
folklore and ancient history.
What made you want to become an illustrator of children's books?
My family are very creative, and there was always a box of colouring pencils and a
stack of grandad's fax machine paper waiting to be drawn on.
Watching The Looney Toons and The Muppets really sparked my love of telling
stories and creating funny, exciting characters. There was never really a thought I
could do anything else, It was a way of expressing myself, and at times it was very
therapeutic. I have very fond memories of having my own library card at the age of
6 and renting out as many books as I could carry, and then pouring over all of the
wonderful illustrations and stories. I loved Brambly Hedge by Jill Barklem, Winnie
the Pooh, Roald Dahl, Enid Blyton, and so many others that just absolutely made
my imagination burst and I knew from an early age that I wanted to be a part of
creating children's books.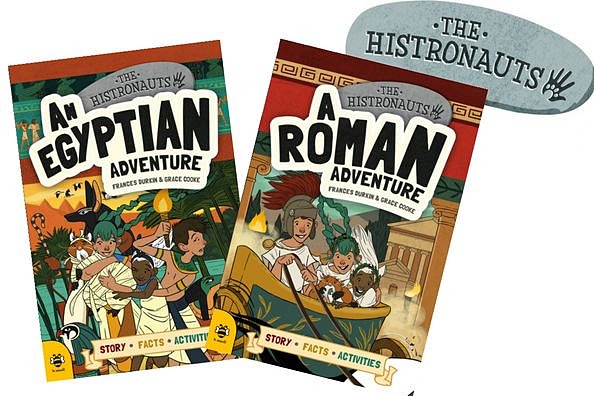 The Histronauts series
What is your process when you illustrate a new book?
I'll receive the story and start to form ideas; how do I best explain the action in a
scene? What's the setting? What will the characters look like? What will they be
wearing? If it's one of the Histronaut books a lot of research, with the help of
Frances Durkin the author will begin into that particular time period.
I'll create rough sketches that are sent off to be okayed by the rest of the team.
Sometimes details might change along the way that require the illustrations to be
altered, always keeping the story at the forefront and making sure the story reads
well alongside the images.
Who's your favourite character in The Histronauts?
I'm going to say Hero, because he's my favourite to draw, he's always getting into
trouble and it's fun drawing him in various states of peril and panic, poor Hero.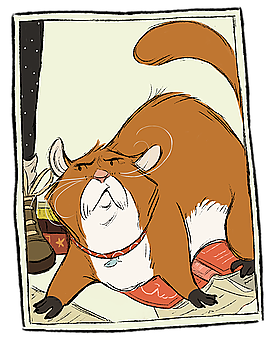 Hero
Why do you think illustrated books are important?
They really help bring a story to life, and help children who are maybe reluctant to
read. I think any age-range book for children should contain visuals to aid in
comprehension, art in stories for adults is always a plus too.
Anything that fires up your imagination, helps you to gain a better understanding of
the topic and holds your attention a bit better, is important, they also create
meanings beyond the text alone.
Do you have any tips to encourage reading together this week?
Making it enjoyable and having a playful approach, if that requires giving them a
sticker for achievement it all adds to the fun! I think ultimately having the right book,
and them feeling like they are really achieving something by reading it, will all help
encourage children to be engaged when reading together.
Find out more about Grace and the Histronauts
here,
and stay tuned for their next adventure (all about Vikings!!) in December 2018.
Don't forget to take part in
#TimeToRead
this week, and let us know what you're reading together!
---
Comments (0)
No comments have been submitted yet.
Why not be the first to send us your thoughts
Leave A Comment

Thank you for your comments, they will appear shortly once approved.
Categories
Recent Posts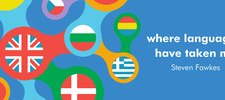 Declan Baharini - Where Languages have Taken Me
October 15th, 2021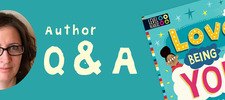 Beth Cox Q&A
October 7th, 2021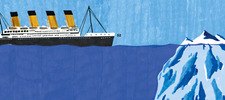 Translating the Big Book of Boats from Italian
September 30th, 2021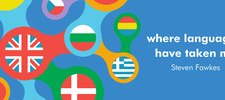 Hélder Costa - Where Languages have Taken Me
September 16th, 2021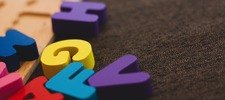 5 Tips for Language Learning
September 10th, 2021
Popular Articles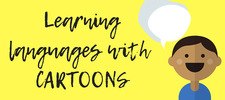 Encourage language learning through watching cartoons and sing-alongs!
October 10th, 2018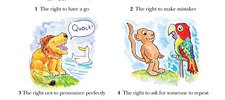 Top 5 Rights of the Language Learner
May 9th, 2018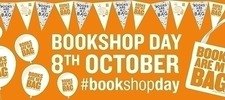 We are celebrating Books Are My Bag with a fantastic book giveaway!
October 6th, 2016

Science, Technology, Engineering and Maths fun for kids!
October 2nd, 2016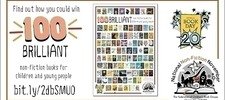 We have been shortlisted for 100 Brilliant non-fiction books for kids
November 1st, 2016