January 11th, 2021
Posted By Naomi Weeks
Cath's Homespun Homeschool blog -11/01/21
It's week one of homeschool! Find out how Cath and Ophelia got on.



Sitting up in bed writing this blog after a happy and not too exhausting day! Here's what we got up to on day one:

Soon after breakfast, mum and dad were holed up in their home-offices talking animatedly on Zoom. Ophelia explained that at school they started the day taking the register and the 'Hello song' and then discussing the weather, so we decided to make a Weather chart that we could consult daily.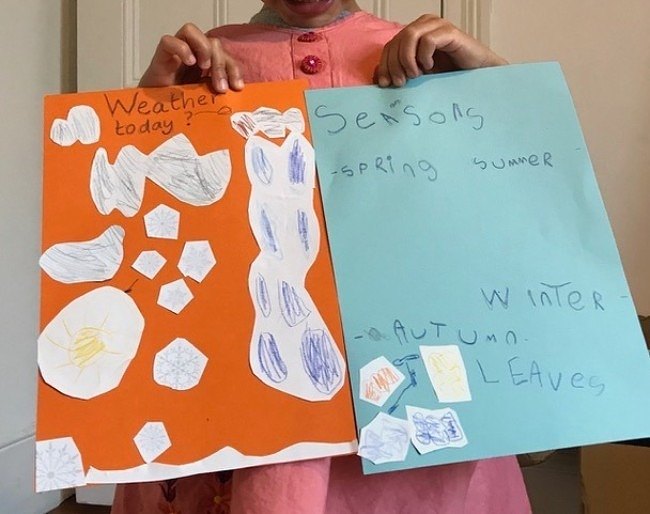 She also wanted to do a Seasons chart and was keen to write this herself, so I dictated the letters. She writes quickly and with little prompting and I decided not to be too fussy about the letter formation or the mix of capitals and small letters. I spoke the letter sounds phonetically - not the standard a, b, c - but wasn't sure about how to pronounce the vowels. I used 'uh' (u) and 'eh' (e) and 'ih with a dot' (i) which she seemed to understand.

Then we had a shopping break, and met up by chance with a school friend as we walked back through the park. So the friends had a run around and a roll in the mud together - daily permitted exercise. Home to change her clothes and have some lunch.

In the afternoon, we logged on to the school's online lessons and they already had a series of really good sessions recorded covering two days: phonics, maths, stories. There was also a video of her class teacher, Ruth, saying hello and introducing the work, which was a really nice touch. We chose to do the maths and another teacher sang the 'currant bun' song where you count backwards from 5. She was accompanied by some good animated graphics. We made our own currant buns and cut them out - taking turns to cut one each - so we could sing the song and do the actions along with her.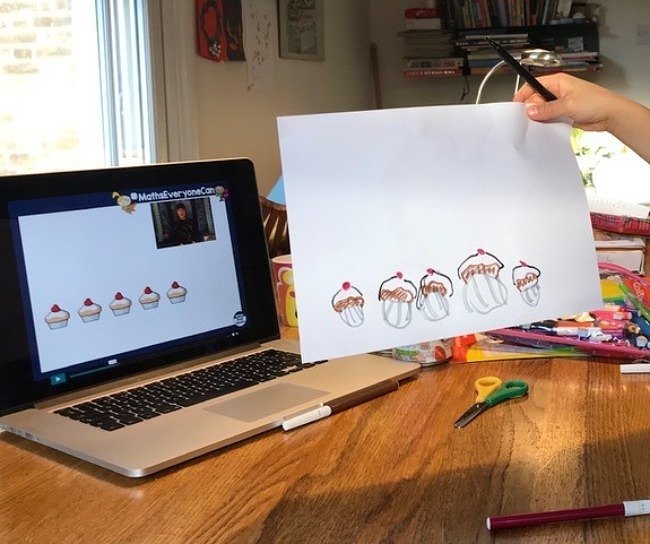 Then we listened to Ruth read a great story called
Ish
by Peter H. Reynolds about a boy who was unhappy with his drawings but eventually, encouraged by his sister, started to really enjoy drawing the world around him in an -ishly way; a tree-ish, a house-ish. Ruth asked the children to send her some -ishly drawings of their own. Maybe tomorrow.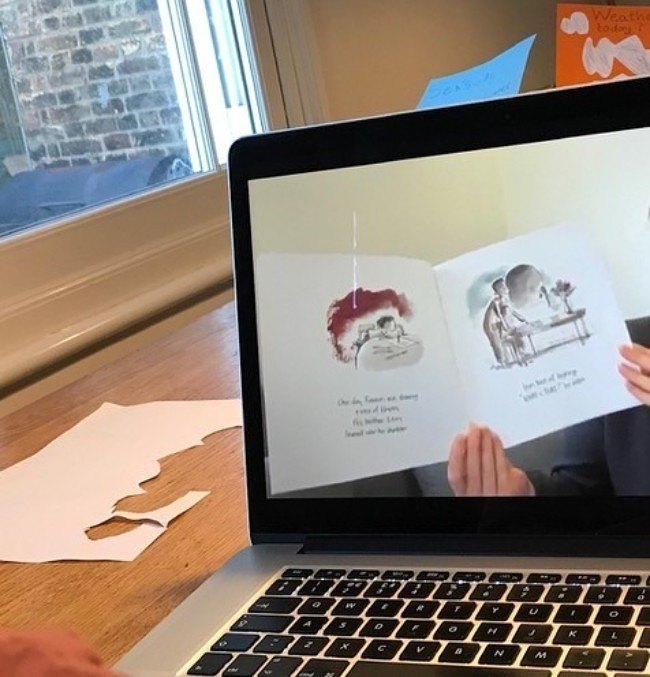 Next was making her sister's birthday cake - age two tomorrow and at nursery today (luckily). We discussed not getting too close to the gas so she didn't go up in flames. She helped with weighing and mixing, and the most important part - licking the bowl.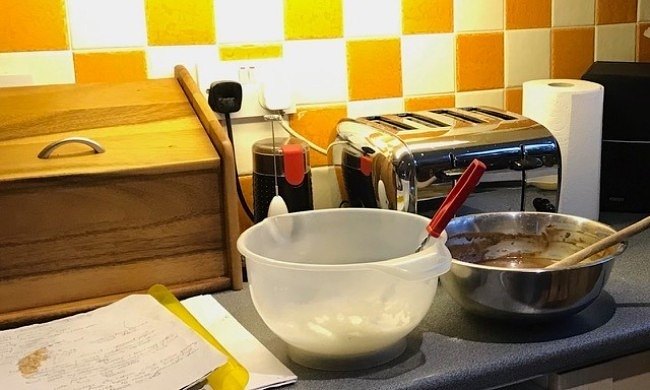 Last 'learning' of the day was a couple of pages of a phonics sticker book I'd bought,
Oi See it! Say it!
The activity was good - looking at the initial letter for a series of animals, sounding out the word and then finding the right sticker. Some of the words were ill-chosen for early graded phonics (like newt and troll) but pig, cat, dog, frog and lion worked ok and Ophelia really enjoyed the stickers.
A cuppa on the sofa was in order when mum and dad came downstairs to take over!
Cath's blog will be posted every Monday right here on the b small website - so stay tuned!


---
Comments (0)
No comments have been submitted yet.
Why not be the first to send us your thoughts
Leave A Comment

Thank you for your comments, they will appear shortly once approved.
Categories
Recent Posts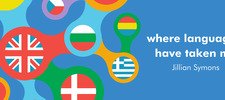 Jillian Symons - Where Languages have Taken Me
January 18th, 2022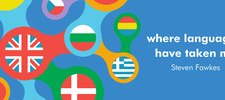 Steven Fawkes - Where Languages have Taken Me
December 20th, 2021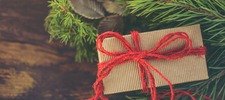 5 Tips for Being Green at Christmas
December 7th, 2021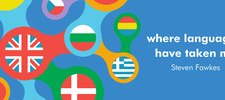 Chi Onwurah - Where Languages Have Taken Me
November 17th, 2021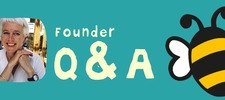 Q and A with Cath Bruzzone
October 27th, 2021
Popular Articles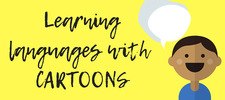 Encourage language learning through watching cartoons and sing-alongs!
October 10th, 2018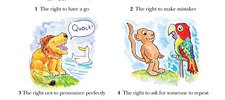 Top 5 Rights of the Language Learner
May 9th, 2018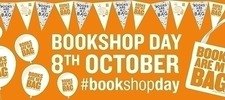 We are celebrating Books Are My Bag with a fantastic book giveaway!
October 6th, 2016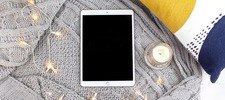 E-books!
June 1st, 2020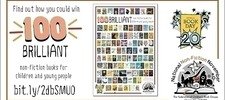 We have been shortlisted for 100 Brilliant non-fiction books for kids
November 1st, 2016