March 8th, 2021
Posted By Naomi Weeks
Cath's Homespun Homeschool blog -08/03/21
It's the final week of homeschool for Cath and Ophelia!


Nine weeks…they've flashed past…and by the time this blog is posted Ophelia will finally be back at school. She can't wait to play with her friends again and see, in person, the newly organised classroom that her teacher showed her on Zoom.

What are my 10 takeaways from this very special period?

1. Homeschooling is impossible with a toddler and completely hopeless if you're also trying to juggle it with working from home. What a nightmare it's been for so many families during this long winter lockdown. Annie changed Rachel's nursery days so I ended up only looking after Ophelia for the three days. I was sorry to miss time with Rachel but it was much more manageable.

2. Homeschooling doesn't have to be a formal activity involving screens or even pens and pencils. One of the best experiences was when O and I went mudlarking on the beach at Greenwich. We learned about the tide rising and falling. We learned to 'keep our eyes peeled' to spot the things people throw away or lose or that get washed up on the shore - especially animal bones, pottery and glass, clay pipes and shells. And we observed nature: the seagulls overhead and the way the geese moved upstream, their feet paddling madly.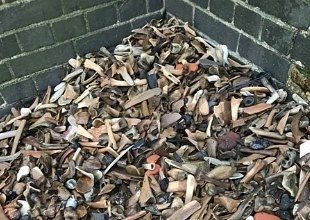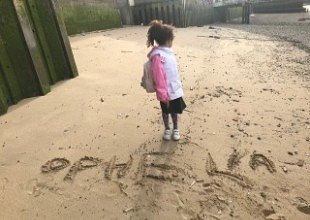 3. The kitchen cupboard can be recruited for number work…and I'm a bit shaky on counting above 5 without counting the individual spots, just like Ophelia. Then we discovered dominoes! She's now practising so she can take on the Jamaican pros her dad's told her about.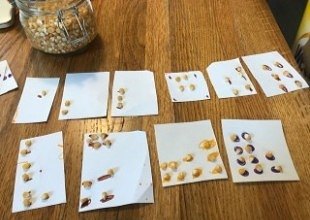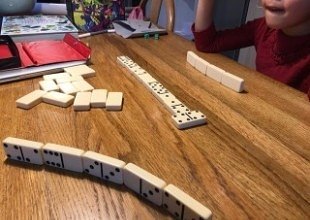 4. Zoom is hard for shy four year olds. O's school started a brief, 15 minute, daily meeting with her reception class and it was interesting to see how the children divided into those who wanted to answer all the questions and those, like O, who preferred to hide under the table rather than take part. She finally agreed to practise smiling and waving hello and even answered a question in the final week. That really boosted her confidence so some important social learning, even remotely.

5. Drawing and colouring, cutting and sticking - art and craft - is Ophelia's absolutely top favourite activity. She created a jewellery box full of beautiful paper necklaces, bracelets and earrings before breakfast and needed no prompting to get stuck into any school art project, like the daffodil.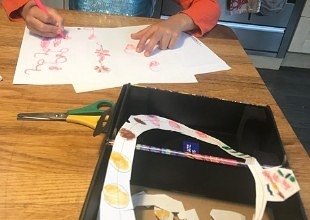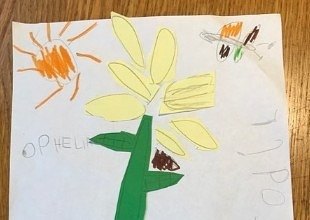 6. Though I says so myself, b small books are really excellent for home learning or home 'edutainment'. The
Make Your Own
series has so many brilliant titles and they're now being re-published with fab new covers. Clare Beaton's beautiful
Ocean Book
was a wonderful source of ideas for the school water project.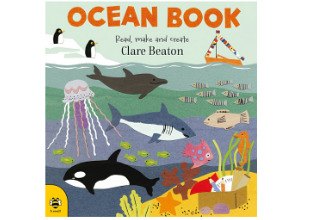 7. English spelling is a nightmare to learn. Keen to write her own sentences and even stories, O would quickly write down perfectly phonetic versions of her ideas only to be told - no, that has an extra 'e', that's not 'f' but 'ph' or 'th', that's not 'u' [uh] but 'a', etc etc. So frustrating and of course I needed to be careful not to correct too often. School phonics was very well presented but my goodness, it's all so confusing.

8. The weather in February is horrible. But despite the snow and ice, spring was on the way. Snowdrops, daffodils and even tulips appeared, birds were singing loudly and the trees showed signs of budding leaves. Lots of 'nature' to observe and enjoy.

9. Top tip for lunch: tinned tuna on buttered toast with steamed broccoli.

10. Four year olds come out with the most wonderful statements. Some of my favourites:

'Are you nearly 100, Nonna?' (loudly in the supermarket)

'In this family we…(lots of rules in this family!)

Doing the washing up(!) 'I'm learning to be a grown-up' and 'I don't know why Cinderella didn't like this. It's great fun.'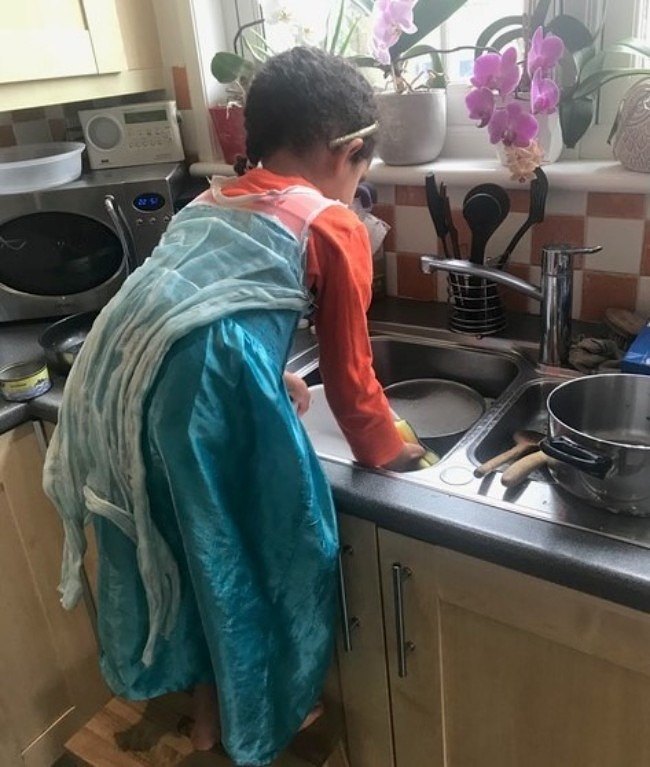 So now I'm redundant…sadness and relief…but the most shiny silver lining to this pestilent period
.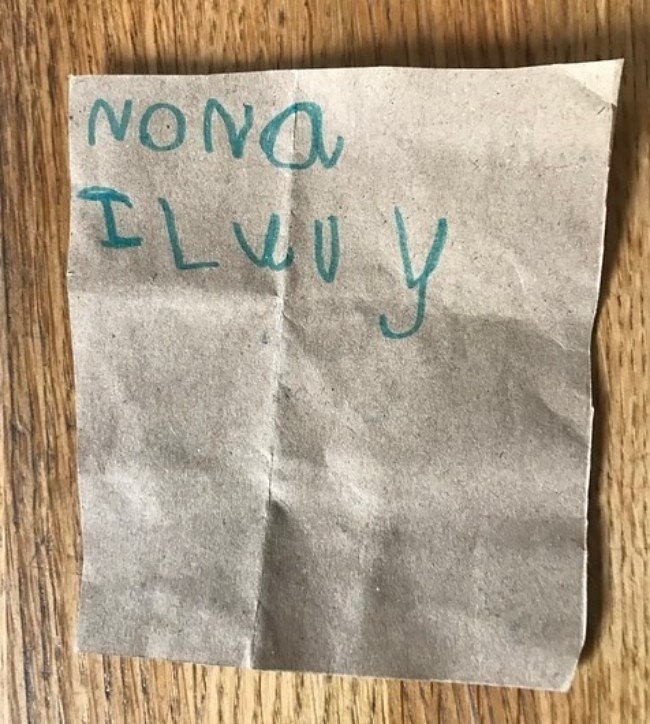 ---
Comments (0)
No comments have been submitted yet.
Why not be the first to send us your thoughts
Leave A Comment

Thank you for your comments, they will appear shortly once approved.
Categories
Recent Posts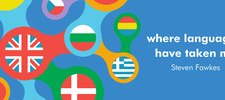 Declan Baharini - Where Languages have Taken Me
October 15th, 2021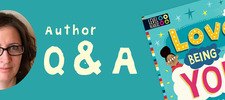 Beth Cox Q&A
October 7th, 2021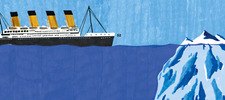 Translating the Big Book of Boats from Italian
September 30th, 2021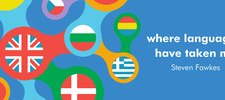 Hélder Costa - Where Languages have Taken Me
September 16th, 2021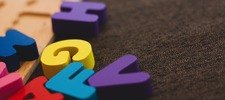 5 Tips for Language Learning
September 10th, 2021
Popular Articles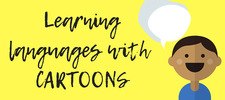 Encourage language learning through watching cartoons and sing-alongs!
October 10th, 2018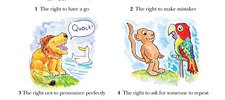 Top 5 Rights of the Language Learner
May 9th, 2018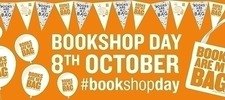 We are celebrating Books Are My Bag with a fantastic book giveaway!
October 6th, 2016

Science, Technology, Engineering and Maths fun for kids!
October 2nd, 2016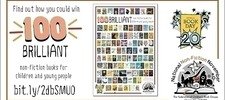 We have been shortlisted for 100 Brilliant non-fiction books for kids
November 1st, 2016