July 18th, 2016
Posted By
An amazing cycling adventure!
I am sure you are all aware of our passion for cycling at b small, we love it so much we wrote a book about it! Recently we were at a Cycle Touring Festival weekend and met Ann Wilson who cycled round the world at 60! As it's the last week of the 2016 Tour de France, we asked if she would share some of her adventures with us.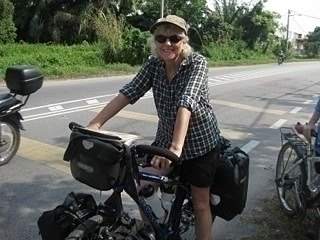 I set off from Calais in 2009, on a journey which would take me through 20 countries, cycling more than 10,000 miles around the world. In Eastern Europe I discovered what it was like to be without the luxuries of western life and had to deal with disaster in Bulgaria when my bike was stolen.
I bought a replacement and carried on across Turkey until winter snows persuaded me to take the TransAsia Express train to Iran. There I saw the fabulous ruins of Persepolis and experienced the unbeatable hospitality of the Iranian people. I became ill in India but struggled on across this fascinating continent, weaving my way between cows, goats and trucks until I arrived in Kolkata.
In Malaysia I succumbed to the parasite which had invaded my body and spent a month living with a Chinese family who nursed me back to health. In Cambodia, I took an unexpected dip in the vast Tonle Sap Lake when I slipped from a jetty, but no harm was done and after visiting the marvels of Angkor Wat, I flew to Seoul in South Korea.
Once there, I biked south to take a ferry to Japan and, passing Mount Fuji on the way, cycled to Tokyo to stay with my son for my 60th birthday. The final leg of my trip would be across the United States from west to east. I saw the big skies of Montana and the Great Lakes of Central America and visited my brother in Milwaukee before riding on to Montreal.
Fourteen months from the start of my adventure, I flew from Canada to Manchester and pedalled home. You can read a full account of my adventures at
www.crazyguyonabike.com/cumbriannOther links
Cycling Touring Adventure
Tour de France
By guest blogger Ann Wilson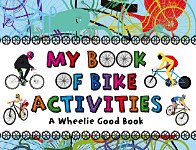 Have you checked out our wonderful book My Book of Biking Activities yet? Packed full of fascinating cycling facts, it is practically spinning with colourful puzzles to solve and practical tips perfect to entertain young cyclists when they're not on their their bikes!
READ MORE
Tags:
activity
,
children's books
,
non-fiction
---
Comments (0)
No comments have been submitted yet.
Why not be the first to send us your thoughts
Leave A Comment

Thank you for your comments, they will appear shortly once approved.
Categories
Recent Posts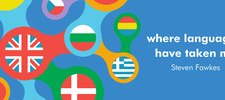 Declan Baharini - Where Languages have Taken Me
October 15th, 2021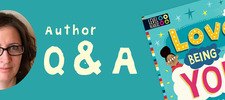 Beth Cox Q&A
October 7th, 2021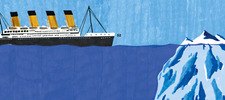 Translating the Big Book of Boats from Italian
September 30th, 2021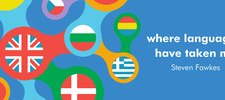 Hélder Costa - Where Languages have Taken Me
September 16th, 2021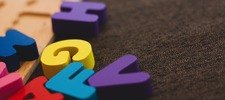 5 Tips for Language Learning
September 10th, 2021
Popular Articles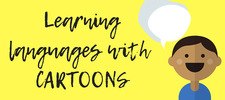 Encourage language learning through watching cartoons and sing-alongs!
October 10th, 2018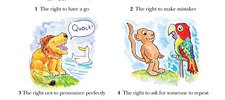 Top 5 Rights of the Language Learner
May 9th, 2018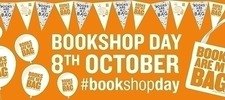 We are celebrating Books Are My Bag with a fantastic book giveaway!
October 6th, 2016

Science, Technology, Engineering and Maths fun for kids!
October 2nd, 2016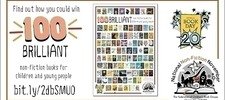 We have been shortlisted for 100 Brilliant non-fiction books for kids
November 1st, 2016