May 31st, 2017
Posted By Sam Hutchinson
4 reasons to learn a language when you are young
As we re-launch the Young Language Learner awards for 2017, our team has been reflecting on language learning in general. Communicating across cultures makes our lives more interesting – even for little ones, and it can make traveling a lot easier for everyone too. The younger children start learning, the more likely they are to sound like a native and understand the nuances of the language like a native speaker does. Who wouldn't want that advantage?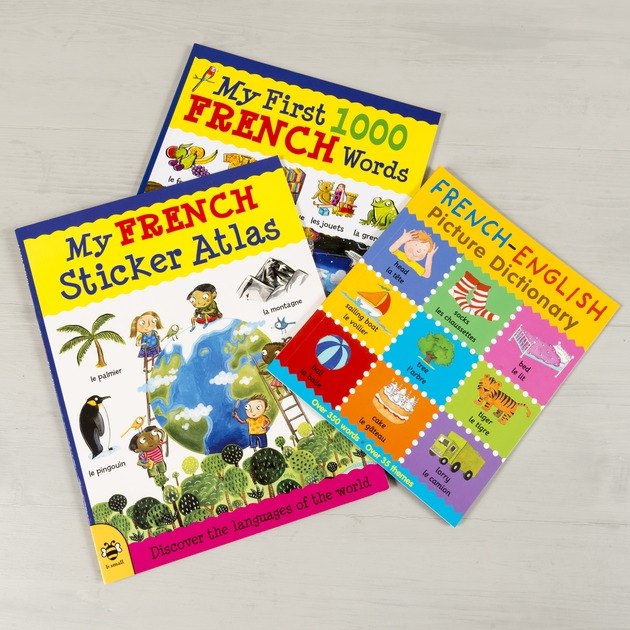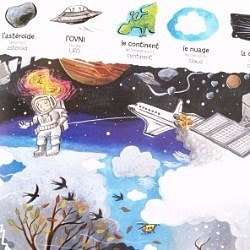 Many schools teach languages from the age of 7. Elsewhere, bilingual children are exposed to multiple languages from birth and succeed in speaking fluently. We think language learning should start as soon as possible. There are so many benefits to learning languages when you are young. Here are just four of them:
Better outcomes - Children learn things quickly, and this particularly applies to learning a foreign language. Fluency can come easily, and children simply adopt the pronunciation that they are taught and mimic the new sounds more accurately. Once children reach 8 years old, they lose the ability to reproduce new sounds and this can make foreign language acquisition more difficult.
Less self-conscious - Very young children love rhymes and songs - they help them to make sense of their own language, as well as additional ones. Toddlers are likely to enjoy trying out the pronunciation of new and strange words. As children grown up and their vocabulary base expands, they sometimes lose this fascination with words and sounds. They can become self-conscious and are less likely to play with the language in the same, uninhibited way.
Can focus on learning whilst playing - The disadvantage of teaching very young children second languages is that they have shorter attention spans than older children and adults. However, language learning doesn't require attention in the same way that other curriculum subjects might do. For example, language learning can be combined with physical activity so that children don't even realise that they are learning. The popular 'heads, shoulders, knees and toes' is an excellent example of this.
Other benefits too - Research shows that there are cognitive benefits to learning a language above linguistic goals. Language learners have better critical thinking skills, better multi-tasking abilities and better problem solving skills – over time all of this results in better academic performance overall.
If your class, or a child you know, is learning a foreign language, they can enter the 2017 Young Language Learner awards and be in with a chance of winning £50 to redeem against b small language learning books.
find out more
Tags:
children's books
,
publishing
,
language learning
---
Comments (0)
No comments have been submitted yet.
Why not be the first to send us your thoughts
Leave A Comment

Thank you for your comments, they will appear shortly once approved.
Categories
Recent Posts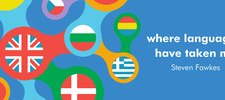 Declan Baharini - Where Languages have Taken Me
October 15th, 2021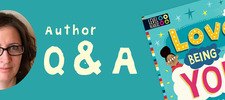 Beth Cox Q&A
October 7th, 2021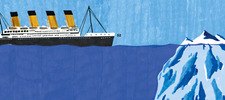 Translating the Big Book of Boats from Italian
September 30th, 2021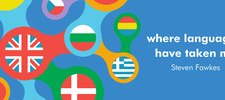 Hélder Costa - Where Languages have Taken Me
September 16th, 2021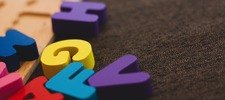 5 Tips for Language Learning
September 10th, 2021
Popular Articles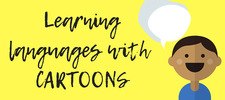 Encourage language learning through watching cartoons and sing-alongs!
October 10th, 2018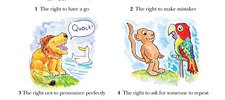 Top 5 Rights of the Language Learner
May 9th, 2018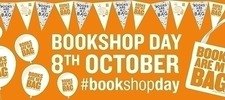 We are celebrating Books Are My Bag with a fantastic book giveaway!
October 6th, 2016

Science, Technology, Engineering and Maths fun for kids!
October 2nd, 2016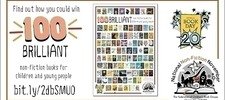 We have been shortlisted for 100 Brilliant non-fiction books for kids
November 1st, 2016