January 2nd, 2019
Posted By Naomi Weeks
2019: International Year of Indigenous Languages
Whatever 2019 may hold for each of us, the start is looking good for us language lovers! This year has been declared by UNESCO to be the International Year of Indigenous Languages, in the hope that by promoting and celebrating the continued use of endangered languages, we can help them to survive.

The disappearance of indigenous languages around the world has been a growing concern for some time. According to the
Rosetta Project
, one language fades into nonexistence every three months, however UNESCO has actually suggested this period is more like
two weeks
. There are currently
2680

languages in danger
in the world today.
With this in mind, UNESCO's decision to make 2019 the
International Year of Indigenous Languages
, with the argument that these languages are 'pivotal for human rights protection, good governance, peace building, reconciliation, and sustainable development', is a welcomed and much necessary action.
'It is through language that we communicate with the world, define our identity, express our history and culture, learn, defend our human rights...Through language, people preserve their community's history, customs and traditions, memory, unique modes of thinking, meaning and expression.' - UNESCO
With a host of events planned for the year, IYIL's main objectives are to:
Focus global attention on
the critical risks confronting indigenous languages
their significance for sustainable development, reconciliation, good governance and peacebuilding
Target steps that will
improve quality of life
enhance international cooperation
strengthen intercultural dialogue
reaffirm cultural and linguistic continuity
Increase the capacity
of all stakeholders to take measures that will support, access and promote indigenous languages in accordance with the legitimate rights of the people who speak them

You can learn more and find out how to get involved with IYIL2019 here.
NB: Sources taken from the official IYIL website and
this article in Geographical- an interesting piece on the extinction of languages.
---
Comments (0)
No comments have been submitted yet.
Why not be the first to send us your thoughts
Leave A Comment

Thank you for your comments, they will appear shortly once approved.
Categories
Recent Posts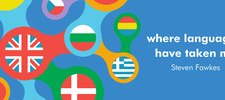 Declan Baharini - Where Languages have Taken Me
October 15th, 2021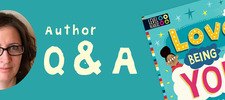 Beth Cox Q&A
October 7th, 2021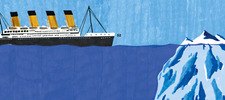 Translating the Big Book of Boats from Italian
September 30th, 2021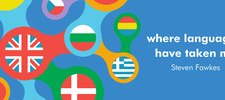 Hélder Costa - Where Languages have Taken Me
September 16th, 2021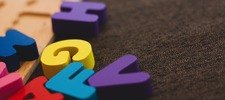 5 Tips for Language Learning
September 10th, 2021
Popular Articles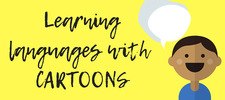 Encourage language learning through watching cartoons and sing-alongs!
October 10th, 2018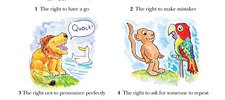 Top 5 Rights of the Language Learner
May 9th, 2018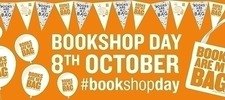 We are celebrating Books Are My Bag with a fantastic book giveaway!
October 6th, 2016

Science, Technology, Engineering and Maths fun for kids!
October 2nd, 2016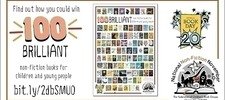 We have been shortlisted for 100 Brilliant non-fiction books for kids
November 1st, 2016